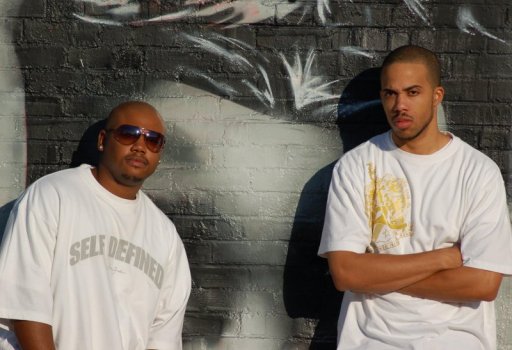 About The Clergy
With God's mercy and through His will, The Clergy is a music group of individual artists focused on bringing light to the world through music.  Through multiple genres and forms of entertainment, this group has been anointed by God to inspire generations of believers and non-believers alike. While maintaining the dignity and prestige of classic Christian music, The Clergy brings a new age, eclectic energy to music that transcends all barriers.  Without conforming, their music invites every ear to not only learn something meaningful but also enjoy it as well.
The Clergy embodies what its name represents; a group of leaders in ministry.  Blessed and Ricochet are two artist that make up the clergy and have been a force in the local market during the 4 years of their existence.  They were the first group to be featured twice on the 2007's Holy Hip-Hop vol.5: Taking the gospel to the streets, after thousands of votes from the public nominated two songs written and produced by them.  They have performed at 2005's T.D. Jakes Megafest in Atlanta,  Atlanta's CrunkFest for teens hosted by New Covenant Ministries in Lithonia, GA,  Stir it up Conference with Vonnie B, and  host of other venues and churches throughout Georgia.  
In 2003, the two individual artist were brought together and soon realized that their visions were very similar and on the same accord.  After having deep discussions about God and His Word, they realized that it was divine intervention that brought them together to pursue Ministry through music.  Thus The Clergy was formed…
The task of providing illumination for the masses is a heavy task to bare for most individuals or groups.  The Clergy seeks to do just that and yet it is more of a privilege than a task in their everyday life.  The music that they create is not only created to entertain the masses and help people have a more positive outlook on stressful situations, but it is also focused on presenting the Word of God in such a way as to attract none believers while educating current believers.
Influences
Kirk Franklin, Mary Mary, Fred Hammond
Followers:

stats: