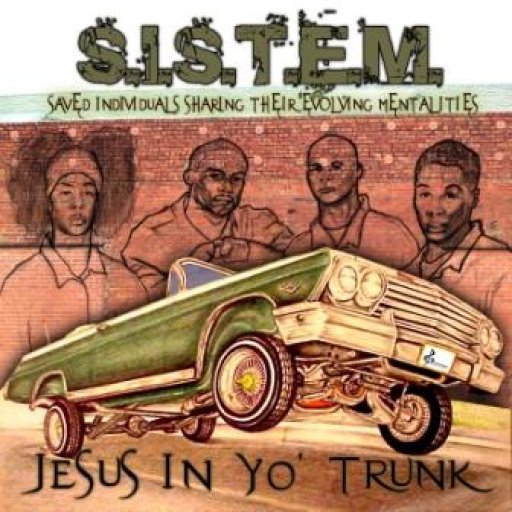 About S.I.S.T.E.M.
S. I. S. T. E. M. WWW.MYSPACE.COM/SISTEM The music group, S.I.S.T.E.M. (Saved Individuals Sharing Their Evolving Mentality), was formed in 2001 with a desire to encourage people and spread the Word of God though Christian Rap music. They also recognized the urgent need for more Christian Rap artists to reach this generation and the next to come. S.I.S.T.E.M. consists of four group members who each bring a unique style to the group: (listed in alphabetic order by last name): • Bro. Moetime (Foster, Wm Maurice): Writer and Producer • Cedy - Ced (Lyons, Cedric): Writer • Pappy Dappy (Simpson, Marlan): Writer and Producer • Spank Digga (Thompson, Alphonso): Writer S.I.S.T.E.M.'s music production team has a combined experience of 18 years. Their unique style can be heard on "Playtime is Over" (Lil' Errol Granny's Boy, 2002 Freda Productions), which they wrote and produced. They produced "Psalms 23" (Worldwide Altercall" 2003 Agerman), and produced and are featured on the song "Yahweh" on the same album. Two of the group members are also featured on "10,000 Jigawats" (Late Night Witnesses, 2002 Jay White). S.I.S.T.E.M. also appeared before a crowd of 5,000 youth at the San Jose Convention Center in 2004. They have been in the San Francisco Chronicle (
WWW.SISTEMHIPHOP.COM
.
You can purchase a copy of "JESUS IN YO TRUNK"  for a donation of $8 and buy sending ur payment to the folowing address:
SISTEM / Genre Music Group
1010 Brookcliff Circle
San Ramon, Ca 94582
Influences
JESUS CHRIST, THE WORD OF GOD AND MINISTERING TO HURTING PEOPLE. OTHER CHRISTIAN RAP ARTIST.
Followers:

stats: