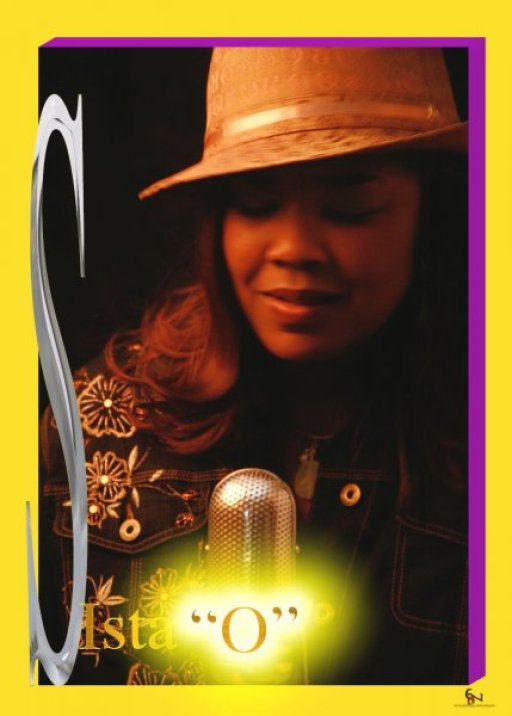 About Sista O
SISTA 'O' (Pamela Odom) began this journey with Christ in March of 2006. God has placed a sincere desire in her heart to minister His word thru song. This is a precious Gift that God has given her. Truly, her prayer is to continue to stay humble In HIS presence. Without the power of God's anointing, given by his Holy Spirit, I am nothing , SISTA 'O' explains.
Born and raised in Sacramento CA, SISTA 'O' is the first born of two girls. She's a devoted wife of 12 years and mother of one son. Music has always been her passion. As a child, she sang in the St. Paul Baptist Church choir. That was only the beginning, she began to play the piano at age 7 and continued until the age of 13 when she was introduced to the violin. Some of her favorite genres include Orchestral , Smooth Jazz, R&B, Hip Hop, and of course Gospel / Inspirational music. SISTA 'O' is inspired by artists such as Sade, Lalah Hathaway, CeCe Winans, Yolanda Adams & Jill Scott. Recognizing the influence of music's ability to touch the heart and soul of humanity, only develops her intense passion. It can influence and encourage us in this walk of life.
A strong family background has kept her grounded in the word of God all her life. In January 1994, she re-dedicated her life to Christ and decided to follow him with her whole heart. As she says with conviction, "You can only live on grandma & mama's praise for so long!" To be an available witness for Christ is the most important thing in her life. Instilling the importance of Christ in her son's life is a daily prayer for her and her husband. "With Christ as the head of our household, our strong family unit has power to move forward in this ministry," she explains.
In 1998, SISTA 'O' returned to her first love of singing for the Lord with the church choir. In 2001 she recorded her first solo single entitled, "I Try." This was released on Paradise Missionary Baptist Church Choir's release CD entitled "Victory." This opened up a new avenue for her. She soon thereafter began writing songs and on the next CD, she wrote and performed one song and co-wrote many other songs on the CD entitled "Get Up!" She has worked with Derek (DOA) Allen (Producer of music with artists Lionel Richie, Virtue, Smokie Norful, Shirley Murdock, to name a few), and Joe Archie (Producer of music with artists Virtue, G.M.W.A. and others). Currently, SISTA 'O' is collaborating with Michael Hart of Hot 2 Def Productions.
Her debut full length CD entitled "MEDITATION" is due to be released November 25, 2008 and will be supported by Koch Distribution under the R.N.L.G. label. Under the inspiration of the Holy Spirit, she wrote and co-wrote majority of the songs on this project. Every song is scripture based. Once the music touches your heart, you can go to God's Word to meditate on what HE has for you in that song. This is a Gospel Album with a Neo-Soul Retro Jazz feel to it.
D'Vine Praize was formed in September 2006. Together with SISTA 'O' their vow is to always allow themselves to be available for God's service and with his guidance reach the harvest (Then Saith he unto his disciples, The harvest truly is plenteous, but the labourers are few; Matt 9:37) . We are nothing but empty vessels, praying for God's spirit to fill us up!!!
Although the group is still considered an emerging act in today's gospel music world, the praise & worship ministry has been requested to minister in many places. A memorable moment for the ladies was being an opening act for John P. Kee. D'vine Praize singers are Nashea Jackson, Jillian Morris, Tonya Davis-Hendree, Felicia Johnson, Veronica Duncan, and Catrina Blair. This project is truly a blessing and destined to bless souls!!!!!
God has really shown the group favor beyond what we could imagine. We give him all the Glory and the honor for his blessings. Since our ministry began we have been opening acts for John P. Kee, Byron Cage, Myron Butler & Levi and Marvin Sapp.
For more information on Sista O, please visit
http://www.myspace.com/sistaondvinepraize
.">
http://www.myspace.com/sistaondvinepraize
.
Followers:
stats: