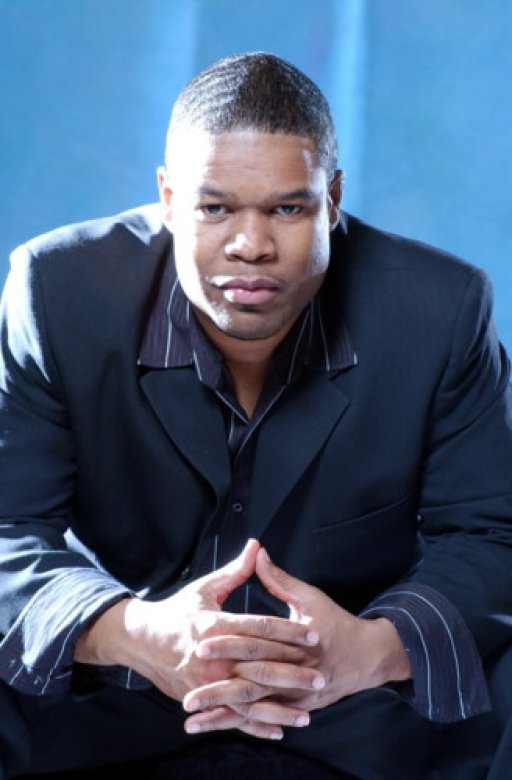 About Samuel II
Heard in 43 countries and 84 cities around the world, you had better catch this rising star!     People from all walks of life have commented on how his voice is captivating, soul stirring, and haunting.   Samuel has sung at a variety of engagements ranging from churches, to outdoor festivals, banquets, private parties, college events and performed on the theatrical stage.  His vocal talents have been showcased with a number of artists' projects:   by singing duet along with performing background vocals.  Samuel has performed in several productions that were produced by Mrs. Marcia Williams CEO/Founder of Gifted Productions ( Dress Rehearsal , The Day Daddy Came Home , and Boham's Inn ) His performance in Boham's Inn was stunning and can be viewed currently on your local cable channels 10 & 16 here in the Lou.   Staying consistent Samuel landed yet another lead role in a production entitled, "Luv Makes U Do Krazy Things" , a Joe Garret Production produced by Ms. Lydia Garrett-Reynolds this past Spring 2007.   Samuel has been blessed to appear on TBN's Praise the Lord in 2006 and 2008.   
In addition to his on stage talents, Samuel has written several songs and recently produced
a compact disc titled - "Don't Worry."     The CD is Sam's most recent project. "Don't Worry" provides a myriad of musical genres, blending traditional gospel, contemporary gospel, Rhythm & Blues and Hip-Hop on one project.  Aside from having a general appeal, the CD serves as an inspiration to all.   "Don't Worry" is uplifting and speaks directly to your soul.   The CD serves to provide you with a message that whatever life circumstances you may be faced with – "Don't' Worry" with God's help you can overcome.   "Don't Worry" - Is simply sensational!
Samuel has also been blessed to be heard in regular rotation on G.L.O.R.I. Radio ( www.ignitingthefire.net ) Sunday – Saturday, Anointed Soundz Radio,

 

( www.anointedsoundsz.com ), 31TenRadio ( www.31TenRadio.com ), and locally here in St. Louis on KSTL 690AM (www.690kstl.com/). Currently Samuel is back in the studio working on his sophomore project.

 

Samuel states, "I have learned a lot from my first project, things that only life and experience can teach you."

 

In addition to working on his own project he has found time to produce a project for a talented group of young ladies.

 

You can here their single, " He'll Make Everything Alright" , on his MySpace page ( www.myspace.com/j1voice ), and his website (www.just1voiceproductions.net)
Followers:

stats: