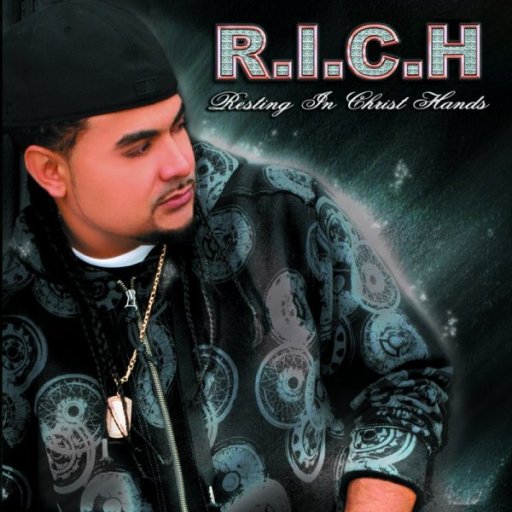 About Richie Righteous
"When the bullet missed me yall, and it went and hit the wall, --that wasn't bad aim, that was Jesus Christ."

Richie Righteous is a minister who God has used to touch the lives of people all over the world. He has traveled to over 50 cities and 6 countries, and has ministered in places like the Potter's House and Bishop Paul Morton's Full Gospel conference. He has also been featured on projects like the The Bible Experience (which features Denzel Washington, T.D. Jakes and many more) and American Bible Society's Elementz of Life magazine and CD.
This dynamic ministry is in demand by churches and organizations to reach this generation. Lives are truly touched and changed. His Story. Held at gunpoint with thieves rummaging through their house, Richie experienced a world where people are harsh. His newborn sister's life was threatened and his father's life was endangered by thieves who believed that his father being a Pastor, would have much wealth. They were mistaken for they only left with his parents' wedding rings. That night Richie saw the world through the eyes of a seven-year-old. In one night he felt fear, terror, shed tears, and experienced God's faithfulness. Little did he know that bullets in various forms, whether they be criticisms, loss of relatives, disappointment, etc, would pass his way, but would miss him because of Jesus Christ. Richard Mohammed Ishmael was born in the country of Guyana, South America. His dad was the Pastor of a church called Eccles Assembly of God. At around age 11 Richie and his family migrated to the United States where they settled in Queens NY. There Richie quickly fell in love with the hip hop culture which was rapidly growing in America. His dad started a church in Jamaica, Queens called Jamaica Assembly of God. In church Richie was active playing the drums.
Although he was active in church he was being heavily influenced by the outside world. His actions with the kids in his apartment building and at his high school were not approved by his father. He even hung out in places where drugs were being heavily sold and guns were carried, fortunately Richie was never involved in a crime. In addition to this, he never smoked or drank. Richie hung with people that did not know God and even though he rarely mentioned God he still wished that they knew Christ. Richie's brother then purchased a keyboard and it was then that Richie started experimenting with it and started to write his own songs; solely hip-hop and reggae. He began to reach out to his friends through his music. Typical of teenagers, Richie began to feel that he knew everything and his father and him grew apart. And when Richie and his dad finally began to develop a relationship his father died in front of him. During this time Richie went through a time of sorrow and questioning.
His faith in Christ took a strong blow; He was doing music but it was not "real" to him. During this time eventually went on to get a girl pregnant out of wedlock. Now he was faced with the decision of whether or not he should abort his unborn child. Concerns, fears and thoughts ran though his head: he was in the church and a known artist locally; how could he go about telling people that he got a girl pregnant? The choice of abortion seemed to be the best one but then God stepped in and said "Enough". God and Richie made an agreement that if he kept the baby, God would take care of the child. Richie from then on became Righteous and kept the child. Today his son, Sehven, is nine years old and Richie is happily married to his son's mother, Sherry-ann Ishmael aka Lady Righteous.
Today him, his wife, his son and daughter minister the gospel wherever they go as a family. God has brought this Richie a long way and will continue to. Today Richie Righteous is an MC who simply spits for the great- "I AM" and un-relentlessly tells what's "the real". His music transcends what's "normal", or "religiously accepted", he spits for Christ and Christ alone with no compromise. He has started a label known as Righteous Entertainment, whose goal is to "Flood the Market with the Gospel", a vision to take back music for Christ and flood the music industry and the world with the Gospel of Christ.