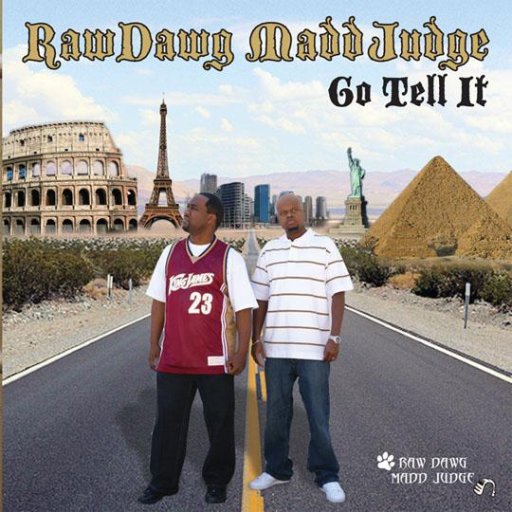 About Raw Dawg Madd Judge
Antoine "Raw Dawg" Wilson and Romon "Madd Judge" Phillips have found their purpose.  In 2006, on the eve of the release of what would become their last secular CD, Romon had an encounter with God.  God told Romon that he should use his talents and gifts to bring souls into His kingdom.  Like Jacob wrestling with the angel near the Jabbok River (Genesis 22-30), Romon agonized over this revelation for several days before he made the decision to change the focus of his music.  When he informed Antoine of his transformation, Antoine initially resisted the idea of changing the duo's focus to Christian Rap, but over a period of several months, God spoke to Antoine's heart and soon he was on board with the new vision.
 Not satisfied with just doing the generic, outdated run-of-the-mill type of Christian Rap, Antoine and Romon wanted to create their own brand of music that would complement the vision that God had given them.  Thus, Life Music was born.  Under their own label, White Wigg Entertainment, the duo will release music that promotes the Gospel of Jesus Christ while addressing the issues that Christians and non-Christians face in the world that we live in.  Along with their music, the duo exhibits the Spirit of Excellence in their stage show as well.  Their performances are energetic, enthusiastic, and contain tons of audience participation; however, they never forget that their main purpose is to minister the Gospel of Jesus Christ to the world.
With the state of Hip Hop today, the world needs an antithesis to the negativity, degradation, and materialism that exists in rap music.  Raw Dawg Madd Judge offers a more positive spin than their secular counterparts, but don't get it twisted.  They tackle real issues such as sex, drugs, violence and relationships just like the secular rappers do.  The difference is that the duo not only touches upon these subjects, but they offer Godly solutions as well. 
stats: