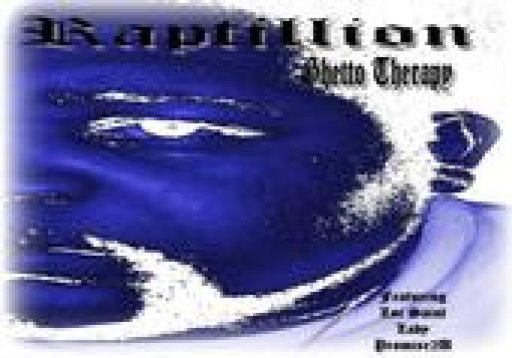 About Raptillion
Raptillion is a rising Christian Rap artist that is spreading the gospel by using a poetic, East coast Hip Hop flow to preach the word and encourage change in the lives of those that need it. Raptillion, born Russell Hickman of Georgetown, DE, has been ministering the gospel for over 15 years. He, unlike most music ministers, was not reared in church and encouraged to attend every Sunday. It wasnt until he was in his teenage years that he began to attend church regularly with his Uncle Ike and Aunt Lil, who he looked up to as his positive role models. Raptillion says, they encouraged me to establish a relationship with the Lord and expressed the importance of reading my bible and praying".

Raptillion, who use to be a secular free style rapper became a Christian in 1991 and made the decision to yield his gift of rap back to the Lord. In 1998, he was signed to his first record label, M.O.M.R.I RECORDS of Beltsville, MD where he released his first album entitled, To God Be the Glory with the group Eternal Crew that he founded. The song, Still Going Strong, won most requested song on Altared Lives Holy Hip Hop & Urban Gospel Radio. He released his second album in 2004 entitled Holy Warz with the group Damascus Click which was also founded by him.

In 2005, he was signed to FISNO Records and featured on its compilation, Destination Heaven. Raptillion's song, "You're The Reason " hit the ..1 spot on the Spiritual charts on Audiostreet Radio as well as his collaboration song featuring a West coast rapper, Loc Saint, entitled "1 Way 2 Heaven which placed ..2 on the Christian rap charts. Phazon Music Group recognized Raptillion as artist of the month for January 2006. Raptillion is currently working on his first solo project that will be released by late spring 2006.

He has lead hundreds of souls to Christ at his concerts and street ministry events. He has shared the stage with Margaret Becker, Kelli Risen, Dana Key, and Levi Grovey. He also was the opening act for Dennis The Christian Rapper and national recording artist D.O.C (DISCIPLES OF CHRIST).

Raptillions music ministry has led him to prisons, Christian Coffee Houses, street ministries, and youth conferences. He won an award for being best rap artist at Sails Wind Parks talent competition in 1993. Raptillion is looking forward to the release of his new album and starting his street ministry tour with his wife Renee (Promise2U).

Influences
Prime Minister,Common,Gospel Gangstas