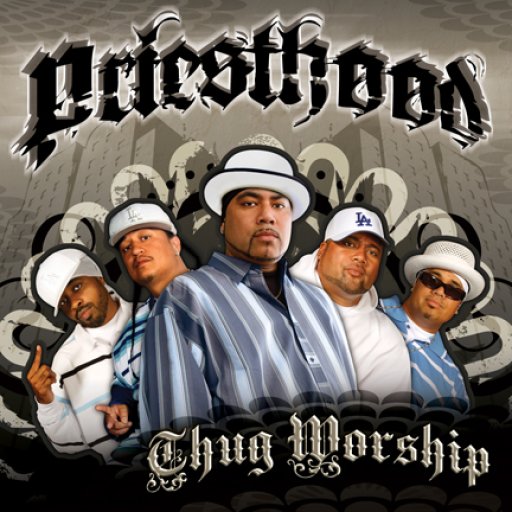 About PRIESTHOOD
  Priesthood first started as a group from Los Angeles who played mainly in their local neighborhood area. Later the group signed with Metro One Records who is owned by the popular Christian recording artist Crystal Lewis and Brian Ray. The name "Priesthood" was taken from the bible which consist's of two words put together. "Priest" which represented their belief and the word "hood" which represented their background. The group now consists of 5 members: J-Rizzo, Mr. Swift, Chico Breeze, Kartoon & Tapasu. What makes them unique is that most of the guys are South Pacific Islanders and that influence has also crossed over into their sound.

Priesthood would later release 3 albums starting in 1999 with Metro One Records. The first cd "Sprinkle Me Luv" was nominated for a Dove Award for best dance song "Be Around" and would later become an underground classic. Their second release "Keepin' It Real" was nominated for Best Hip Hop Album. Shortly they released "Turn Up Your Radio" which is becoming one of their best sellers. The group has traveled and toured extensively across the United States and abroad. They have been to Japan, Mexico, The Virgin Islands and have done tours in Hawaii etc... Priesthood has played with many big names in the music industry.

Priesthood has continued to express themselves through their music. It's hip-hop laced with some Ol' School Rhythm & Blues sound with catchy hooks, heartfelt lyric's and a commanding stage presence that will move the masses. "The music is the bottom line for Priesthood, everything goes back to the music". "If you are in the business of making music then your music will speak for you. For them, it is the ultimate expression of a changed heart thru music that will change lives."
Influences
FUNK, OL SKOOL SOUL, R&B, HIP HOP & WORSHIP/PRAISE
Followers:

stats: