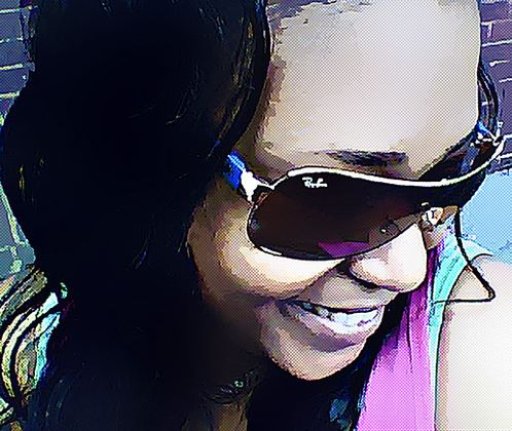 About MsTish!
With undeniable talent MsTish! gain thousands of fans cross country as she
ministers the powerful messages GOD has put in her heart to give to the
world! Taking holy hip-hop to new platues this overnight success is sure
to exceed the expected normal potential of regular "Gospel Artist."
MsTish, is truly a gifted person....Born Latisha Nicole ..... a female holy hip
hop Rapper & Singer who is making her mark by showcasing her
powerful anointing. She, uses her rap style to share Her Faith...To
reach places that other styles could never enter. Unlike secular rap,
which frequently glorifies sex, drinking, violence and drugs, MsTish!
Holy Hip Hop focuses on The One who can deliver you from those
things.... The angelic songbird soared to new heights with her Singles                         
Comprehending Knowledge , Get YO Praise On! , Warrior CREED , Call on
Jesus! and Hold On!   MsTish! has been on BET , MTV.com , local worldwide and European radio stations!  Written for and performed with many music industry artist now and up and coming! released 5 singles, performed @ War Memorial Auditorium,Beale Street, HI -Tone Cafe, Brinson's and The Oasis Event Center and the list goes on! The Success and accomplishments came from turning her negatives into her positives. She started singing & acting at a young age. She has worked with such artists as Leah Dent, Darin Tate, Joey Anderson, Roderick Carter, Minista ( DJ), Russell M. Tyson, Big Daddy, Jammy Bean, Terrance Jackson (BO), Dawn Dooley, (CJ) Dogmatic Records, MajesticSoundz and Ten City. She is also founder of Women's Empowerment... An organization dedicated to self- empowering women. MsTish! vision is to see the rap game used for God's Glory n this generation and the generations to come.
MsTish! currently resides in Memphis, Tn ....

For booking information, send a message at latishanicole76@gmail.com

Latisha Nicole, PO Box 26304, Memphis, Tn. 38126

♫.♥¸¸.•*¨*•♫♪•♥¸¸.•*¨*•♫♪
Blessings!
♫.♥¸¸.•*¨*•♫♪•♥¸¸.•*¨*
Followers:
Members:
1
Description:
Have u ever wondered what MsTish! ( Latisha Nicole) do all day long...
Private Group