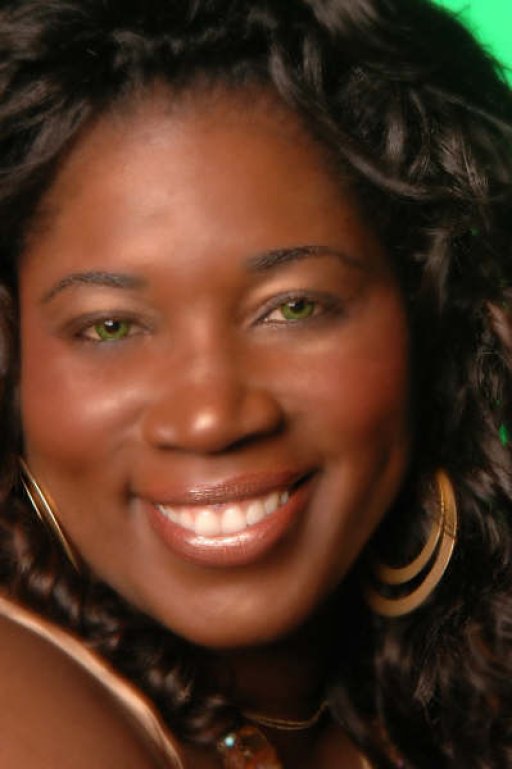 About Merian Terry
  Merian Terry was born and raised in Miami, Florida.   She is the second born to Pastor James Terry and Helen Terry.   Merian is the Minister of Music & Worship, at Christian Life Ministries, where her father pastor's.   She also labors in ministry at New Way Praise and Worship Fellowship Center, where she teaches the youth choir and praise teams.   Merian's hands are constantly busy, from teaching vocal techniques to musicals at nursing homes.
  This sultry singer started singing from her grandmother porch in Live Oak, Florida at the age of 6. One summer afternoon, Merian was laying back on a swing with her eyes closed, sweetly singing an old gospel pearl called, "How Far is Heaven".   By the end of the song, there were people pouring onto the dirt roads, applauding her unrehearsed performance.   Terrified and stunned, the bashful, Merian hid her face in her hands, screaming, "Grandma!".   But her audience wanted more.
  Today, still somewhat shy, Merian's passion for music is REAL . You can hear it and feel it in her powerful vocals. She's shared the stage some of the best in the business. Like Melba Moore, Keith Washington, Gary Jenkins of Silk, Beverly Crawford and was even the opening act for the Mighty Clouds of Joy.   This year, she's a featured artist on a project called, "The Harvest", by the "Miami Florida Music Delegation", who's receiving heavy radio play at present time.    You'll find five songs floating those serious vocals of hers. More info is available at www.bmlerecords.com .
  Merian is also an accomplished actress.  She started acting with Michael Matthews and his gospel stage play, "Secret Lover".    It's there where she learned to blend showmanship into her already super talent.   The rehearsals would feel like "boot camp", but it taught her discipline and professionalism.   Now, joined with Steve and Cheryl Quant of Quant Productions, she enjoys attacking the issues of "today".   The family-like, God-fearing atmosphere created by the Quant's, allows Merian to merge both ministry and entertainment, to convey those sticky issues, straight to the hearts of listening people.
   Merian has just completed her self-entitled debut CD project.   Not even released in stores, yet…this project is changing lives and raising eyebrows.   
As you listen, you will notice that each song tells its own story because each is a personal testimony of true events. Her stories combined with the gospel and the beat of rhythm and blues creates a true masterpiece...and thus, as Merian would say " R&G...Rhythm and Gospel ".  
  For more info about this project, hear music from the project or to view the artist's calendar, you may visit any or all of the sites below:
www.myspace.com/merianterryofficial
www.audiostreet.com/merianterry
www.nextcat.com/merianterry
www.soundclick.com/merianterry
Spare time is spent traveling, songwriting, laughing with family and friends, and with her cats…Tabitha and Disco. 
From her commanding vocals to her gentle smile, she's simply amazing. Once you meet her, you will never forget her.
Influences
India Arie, Gladys Knight Shirley Murdock, And Kelly price
Followers:
stats: