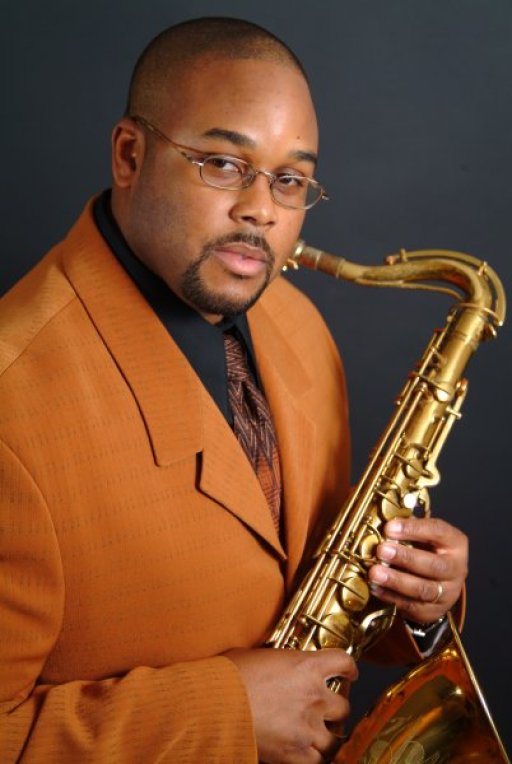 About Melvin Smith
Melvin Smith, a Jacksonville, Florida native, began playing clarinet at the age of twelve. By the time he was thirteen Smith gravitated toward the tenor saxophone. Growing up in Florida, Melvin was exposed to many styles of music. Developing at a relatively fast rate, he started playing at various venues in Jacksonville. By his senior year of high school, Melvin decided on a career in music. In 1992 Smith was accepted and given a scholarship to the prestigious Berklee College of Music in Boston.
            Moving to Boston was an eye opening experience for Melvin. Playing with so many good musicians was a great motivator for Smith to develop even further. While in Boston, he had the pleasure of studying with Andy McGhee, Billy Pierce, George Garzone, and Walter Beasley to name a few. He was awarded the Lennie Johnson Award while at Berklee. In 1996 after completing his Bachelor's degree, Melvin decided to move to New York and enrolled in Queens College for further study. While at Queens, he studied with jazz legends Jimmy Heath and Sir Roland Hanna as well as the proficient Todd Williams and Michael Phillip Mossman. Melvin completed his Master's degree in 1999.
            Influenced by Many styles, Smith has had the pleasure of opening for Ce Ce Winans and Donnie McClurkin. Melvin has shared the stage with Norman Connors, Michael Henderson, as well as Charlie Persip, and Ben Vereen. Smith's focus these days are on composition. Melvin melds gospel, jazz, world beat, folk and rock into his music for a style that is uniquely his own. Melvin Smith is definitely an emerging voice to look for on the scene today.
Followers: