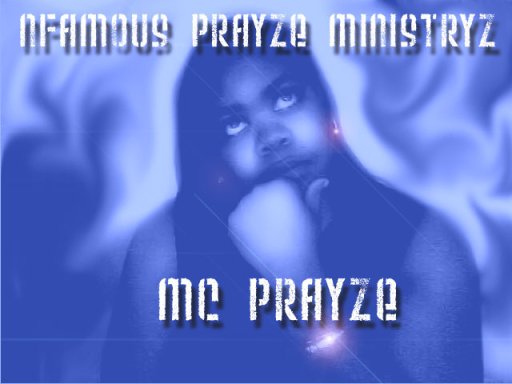 About Mc Prayze
   Nfamous Prayze is a Christian Rap Ministry put together by the Almighty Hand of God for the purpose of      reaching the masses with the Mighty Word of God to encourage hearts, renew minds, and greatest of all...lead dying, helpless souls to the One True Living God.
MC Prayze grew up listening to mainstream Soul, R&B, Rap and HipHop until she gave her life, time and talents back to her Lord and Savior Jesus Christ.
She began singing and Rapping for Christ when it was not yet considered an acceptable means of Prayze and worship. Dispite these obstacles, MC Prayze continued to give Prayzes to God and ministering His message to anyone that had an ear to hear; witnessing for and winning souls to Christ in California, Alaska and now in Georgia and wherever the Lord leads her.
MC Prayze is a dynamic and gifted lyricist, songwriter and rapper.
For Booking: Contact her @ andrea.julian@us.army.mil or call 760-885-7372
Agape
Influences
Kirk Franklin, T-Bone, KJ52, Cross Movement, Flame, etc..BB Jay, John Reuben,.....
Followers:
stats: