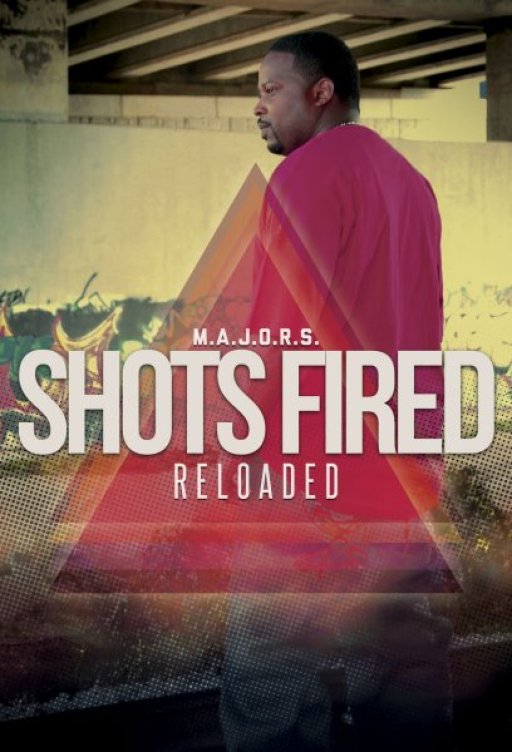 About M.A.J.O.R.S.
M.A.J.O.R.S. is a Youth Leader, Radio Show Host, Rapper & Producer who has worked with artist & producers such as DJ Class, Super Producer Baby Paul aka BpZy, & Platinum Producers Bread & Water. M.A.J.O.R.S. ALSO HAS BEEN RATED BY LL COOL J & DJ CUT CREATOR AS THE #3 UNSIGNED ARTIST IN THE COUNTRY making him the only positive artist on the list. M.A.J.O.R.S. also finished second place in the LL Cool J's Boomdizzle showcase held at The Hard Rock Cafe in Atlanta, Ga. M.A.J.O.R.S. heart is geared toward the youth of today and he's known by his peers as a devote apologist studying Islam, Hinduism, Buddhism etc in order to defend his Christian Hebrew faith. M.A.J.O.R.S. says Atlanta was his road to Damascus once he was released from jail making a commitment to GOD receiving salvation then becoming licensed and ordained in 2006. As a street rapper he then took a year off submerged himself in GOD's word learning the Pentateuch, Apocrypha & the 16 extracted Constantine Books left from the bible he was ready to lead YHWH's people as an end time general. M.A.J.O.R.S. heart tatted scripture is 1 Corinthians 9:19-23 & GOD has given him spiritual favor & favor with man & now M.A.J.O.R.S. has the Hip-Hop industry taking notice of his skills as a Emcee and as a Producer. His latest leak records "Newtrition" (Produced by M.A.J.O.R.S.) & "Make This Happen" Featuring Marka and produced by The Eurostarz who has produced records for (Red Cafe, The Game & many others) already has mainstream radio dj's emailing and requesting the record. M.A.J.O.R.S. has grabbed the attention of Hip-Hop pioneers such as Dj Cut Creator & LL Cool J's imprint Boomdizzle as well as Universal Republic A&R Director Nigil Mack and many others. M.A.J.O.R.S. has opened for Kurtis Blow, Willie Northpole (Disturbing The Peace), Dj Class (Universal Records), Young Jeezy (Corporate Thugs Ent./Def Jam), Get Away Boyz (Universal Records), Sparky D. (Female Hip-Hop Legend), Big Country Kane (Grand Hustle Records), Fat Joe & Six Nine (Def Jam). M.A.J.O.R.S. May 4, 2013 release SHOTS FIRED! 2 RELOADED has over 60,000 downloads & Secular Hip-hop website Spin City DVD gave him a 4.5/5 calling him a "Lyrical Malcolm X with a Martin Luther King heart". View Review & Listen to M.A.J.O.R.S. new project http://www.spincitydvd.net/2013/05/majors-shots-fired-reloadedvol2-mixtape.html?m=1
Divine Order Music
Frank B. - (770) 851-4763
www.itsmajors.wix.com/majors
www.youtube.com/itsmajors1
M.A.J.O.R.S. - Must Accept Jesus Our Righteous Savior
Influences
GOD, Jesus, Holy Spirit, OutKast, Tupac, Nas, Cee-lo, Common, Tha Roots, Talib Kwali & KRS-1
Followers:
Christianity: No Love, Self-Righteous & Multiple Denominations

2008-11-19
By: Ematchia
Posted in: Hip-Hop Performance Battle Meeting March 8th At 6pm
Greetings,
  
                   Everybody I want to be as clear as possible when addressing this issue I haven't written a bulletin in a long time so this has been building inside of me for a while. As I journey in the streets and clubs around ATL Ministering & Performing I have come across alot of non-believers or backsliders and my question to them is have you received Christ in your life or do you have a relationship with him? And the response is YES when I was younger or when I was living in my parents house or NO! I ask why? Then they say because most Christians they've encountered don't show LOVE, think they're PERFECT or BETTER then everybody, JUDGEMENTAL or its so many DENOMINATIONS (Baptist, Pentecostal, Methodist etc.) until they don't know who to believe. I thought and prayed about this and you know what non-believers or backsliders may have a point. Now before I go further lets clear some smoke here I DON'T AGREE WITH SIN FOR THOSE OUT THERE WHO ARE READY TO SEND ME TO HELL FOR SAYING I AGREE WITH THE 1 PERCENT OF THIS VIEW!!! Now lets get to the point.
(1.) Why do we as believers send non-believers or backsliders (I'm not going to say sinners because WE ALL ARE SINNERS BECAUSE THOSE WHO BELIEVE IN JESUS ARE JUST BELIEVING SINNERS OR SAVED SINNERS BECAUSE IF YOU SAY THAT YOU AREN'T A SINNER YOU'RE LYING BECAUSE ALL HAVE SINNED AND SIN EVERYDAY THATS WHY WE MUST REPENT DAILY). Back to the subject why do we as believers send non-believers or backsliders to hell before CHRIST judge them? (If I'm not mistaken JESUS himself hung around non-believers and the people who came in contact with him repented and wanted to be around him ALL THE TIME because there were a conviction but LOVE was still there now lets fast forward. Why is it that non-believers RUN from most BELIEVERS today? Is it because there is a level of CONDEMNATION? We can't condem people most of them grew up in the church and received CHRIST but strayed away so that makes them a BACKSLIDER & GOD SAID IN HIS WORD "I WILL BE FOREVER MARRIED TO THE BACKSLIDER. If we do this then this is opposite of what CHRIST teaches us. Now remove your self righteous shades for a minute and listen to what I am about to say: IN THE BIBLE PEOPLE RAN TO CHRIST BUT NOW A DAYS THEY RUN FROM CHRISTIANS WOW!!! I think Christians today have a little bit of the PHARISEE'S Syndrome). So PLEASE!!! STOP TRYING TO CHANGE PEOPLE & POINT THEM TO JESUS HE'LL DO THE CHANGING.
(2.) How can we be self righteous like we made it already if that were the case then we would have to get out of here cause we would be to perfect for the world. Some Christians pray to GOD sometimes to deliever them from non-believers they ask GOD to get rid of them HAHAHAHA!!! This has always been kind of funny to me and I know that most of the "Christian Community" will blast me for this but MOST BELIEVERS SPEND MORE TIME PRAYING FOR MATERIALISTIC THINGS BUT WON'T PRAY THAT THE LORD REVEAL HIMSELF TO NON-BELIEVERS OR BACKSLIDERS SO THAT THEY MAY RECEIVE SALVATION OR REPENT. JESUS teaches us that when you become a believer its no longer about you and that others should be put before you also JESUS teaches us to "LOVE OUR NEIGHBOR AS THY SELF" also Jesus Feed 5,000 men not including women and children without taking a bite to eat 1st. He also washed his disciples feet now check this out: THIS IS THE SON OF GOD WHO CAME AND DIED FOR MAN BUT WE SAY WE ARE FOLLOWERS CHRIST AND WE ARE HIS DISCIPLES BUT YET WON'T BE AS SERVANT OR HAVE HUMILITY. WE WON'T EVEN BUY A HOMELESS PERSON A 2 PIECE FOR $.99 FROM CHURCH'S CHICKEN!!!
(3.) Finally MULTIPLE DENOMINATIONS is this something that JESUS or GOD The Father would approve of? If we all say we believe that JESUS is the son of GOD why don't we fellowship with one another and get rid of the titles. The Bible says "THAT JESUS WILL DIVIDE THE SHEEP FROM THE GOATS" SHEEP (Believers) & GOATS (Non-Believers). It don't say he will divide the BAPTIST, METHODIST, PENTECOSTAL etc this is why some people don't know who to believe as a matter a fact JESUS DIDN'T EVEN SAY BE A CHRISTIAN THE TERM CHRISTIAN WAS CREATED IN THE BOOK OF ACTS AS A WAY OF CLOWNING SOMEONE WHO FOLLOWED THE TEACHINGS OF CHRIST. Now as I close and end with this statement: JESUS IS NOT A RELIGION OR A DENOMINATION BUT HE IS THE WAY TO SALVATION!!!
Tags