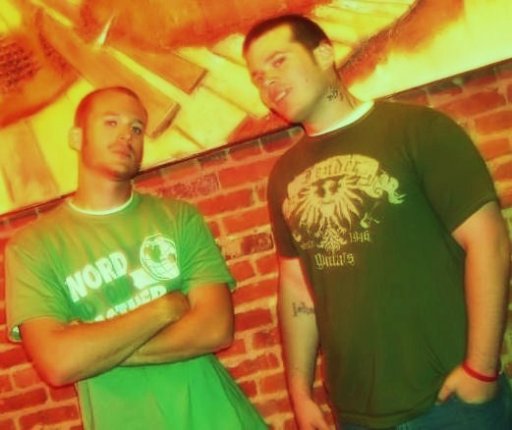 About KUNTREY WYTE & PYRO
"And He hath put a new song in my mouth, even praise unto our God;   many shall see it and fear,  and shall trust in the LORD."  ~Psalm 40:3  
 Born and raised in Montgomery, Alabama, Tony (aka "KW") and John (aka "Pyro) Craik of "XSTATIC" are a testimony of the love of Jesus.
Dealt with a strong hand of rejection by a drug-addicted father who abandoned them and without a positive male role model in their lives, as adolescents they turned to the streets. Without being raised in church and having a relationship with Jesus, they used drugs, alcohol, and crime to fill their need to be loved (Hosea 4:6).
At the ages of 17 and 16, they found themselves in jail facing felony charges. Brokenhearted without anyone or anywhere to turn, their mother decided the only thing to do was to take her own life (Hosea 4:6). However, God had other plans! At her most desperate moment, she literally fell on the floor and pleaded with God to help her. It was at that instant that the Holy Ghost changed her and filled her with hope. She started praying for her boys and stood on the promises of His Word. Although the road ahead was long, breakthrough happened at that moment!
With what can ONLY be Divine intervention, John "Pyro" was sent to Canaan Land Bible School (a place for hurting men with life-controlling issues) instead of prison. It was there that he was introduced to Jesus Christ and became a new creation.
Tony "KW" was granted probation, but voluntarily went to Canaan Land. It was there that God purposed in both of their hearts to pursue their love of music...but this time they would give Him ALL THE GLORY!
Their first mix tape was recorded and produced at Canaan Land and they have traveled the country professing the love of Jesus through their rap music. Since leaving Canaan Land, they, along with their sister Heather, spent a year travelling the country performing with Eddie James Ministries.
It is their vision to see the rap game used for God's Glory instead of being used to degrade women and infect the minds of this generation and the generations to come.
Tony "KW" currently resides in Montgomery, Alabama producing music. John "Pyro" lives in Florence, Alabama and is part of the Ark Ministries and is pursuing a college degree in music.
For booking information, send a message at www.myspace.com/xstatic4him or www.myspace.com/xstaticmom .
To get their CD mixtape, send a $10 donation along with your name and address to:
Xstatic, c/o Pat Craik, 1009 Daisy Lane, Montgomery, AL 36117
Followers: