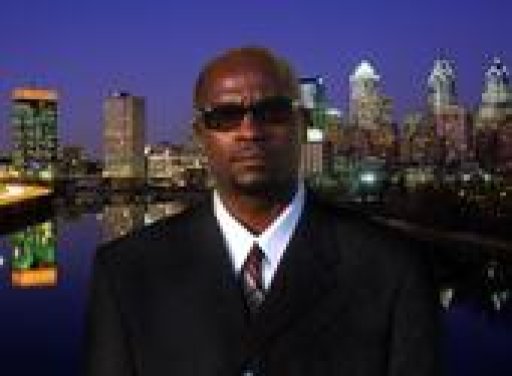 About JAMES SMITH AND NUBIRTH
JAMES W. SMITH JR. WAS BORN IN SYLVESTER GA., IN HIS
GREAT GRANDMOTHER'S HOUSE.

  
AT AGE 5, HE STARTED TRAVELING WITH HIS FATHER'S BAND.

 

HE SPENT HIS EARLY YEARS GROWING UP IN

 

SYLVESTER /ALBANY GA.

 

HIS FAMILY TRAVELED TO BELLE GLADE, FLORIDA, EVERY

 

FALL, TO WORK IN THE FIELD.

  

HIS FATHER WAS A TRUCK DRIVER/MUSICIAN AND MOTHER PACKED CELERY .

 

LATER,

 

HIS FAMILY MOVED TO BELLE GLADE, FL AND FROM BELLE GLADE TO PAHOKEE, FLORIDA.

 

AT THAT TIME,

 

HIS FATHER
(JW

 

SMITH)

 
LOST ONE OF HIS LEAD SINGERS

 

AND JAMES URGED HIM

 

TO LET HIM FILL THE VACANT SPOT.

 

AT FIRST, HIS FATHER DIDN'T THINK HE WAS READY BECAUSE HE WAS ONLY 10 YEARS OLD, AND HE WAS

 

BEING TRAINED TO PLAY DRUMS.

 

JAMES DIDN'T

 

WANT TO PLAY DRUMS BECAUSE THE DRUMMER , WHO'S NAME WAS DAVID BETTS,

 

WAS THE BEST DRUMMER HE HAD SEEN PLAY THE SET.

  

HE

 

WANTED DAVID TO PLAY FOR HIM.

 

SO, ONE NIGHT HIS FATHER GAVE HIM AN OPPORTUNITY TO PERFORM LIVE ON STAGE, IN A NIGHT CLUB.

 

HE PERFORMED ONE OF JAMES BROWN'S GREATEST HITS, AND THE AUDIENCE REALLY EMBRACED HIS STAGE PRESENCE AND HIGH ENERGY PERFORMANCE.

 

IT DIDN'T TAKE LONG FOR HIS FATHER TO SEE THAT

 

HE WAS THE STAR OF THAT SHOW.

 

HE CONTINUED TO TRAVEL THROUGHOUT

 

FLORIDA AND GEORGIA SINGING IN NIGHT CLUBS.

 
    

WHEN JAMES REACHED HIS 15TH BIRTHDAY HE DIDN'T WANT TO SING WITH HIS FATHERS BAND ANY LONGER.

 

HE BEGAN TO PLAY FOOTBALL, BASKETBALL, SING IN THE JR CHORUS/ GENERAL CHORUS/ CHORALE ENSEMBLE, CHURCH CHIOR

 

AND HE PLAYED DRUMS IN THE STAGE BAND.

 

JAMES ATTENDED FLORIDA A&M UNIVERSITY/ PALM BEACH ATLANTIC UNIVERSITY, WHERE HE GRADUATED WITH A "BS" DEGREE

 

IN EDUCATION.

 

NOW,

 

HE LIVES IN RIVIERA BEACH, FLORIDA.
OVER THE YEARS, JAMES HAS PUT TOGETHER VARIOUS

 

GROUPS/ LIVE BANDS THAT HAS PLAYED AT CONCERTS, FESTIVALS, AND NIGHT CLUBS.

 

HE HAS SHARED THE STAGE WITH ARTIST SUCH AS
JIMMY "BO"
HORNE,

 

SHIRLEY MURDOCK, SILK,

 

AND COMEDIAN SINBAD, AND MANY , MANY MORE.

 
IN 1992,

 

STREET

 

LIFE GOT THE BEST OF HIM.

 

HE FOUGHT THAT LIFESTYLE FOR YEARS BEFORE GIVING IN TO SELLING DRUGS, USING DRUGS, AND CARRYING CONCEALED WEAPONS.

 

EVENTUALLY,

 

HE LOST HIS FAMILY, JOB, GROUP/ BAND,
CARS, HOME, CLOTHES, AND ALL OF HIS ORIGINAL SONGS.

 

BUT, THEN CAME
"JESUS'
AND RESCUED HIM AND
SET HIM FREE.
AND
NOW ,

 
"HE IS WORKING FA JESUS."

 
    

JAMES IS A MEMBER OF
THE BIBLE CHURH OF GOD, INC.

 
HIS OVERSEER IS
BISHOP SYLVESTER BANKS SR.,
AND HIS PASTOR IS
BISHOP ROBERT L. BANKS JR.

 
HE

 

WORKS

 

WITH THE MASS CHOIR, PRAISE AND WORSHIP TEAM, YOUTH MINISTRY,

 

SOUND EQUIPMENT, AND TRANSPORTATION MINISTRY.

  

HE IS OPERATING IN THE KINGDOM AS A SON/ BROTHER/DEACON, AND MAN OF GOD.

   

IN 1995, HE JOINED THE BIBLE CHURCH OF GOD, INC.

 

HIS PASTOR,
ROBERT

 

L. BANKS JR.,
TOOK HIM UNDER HIS WINGS AND TAUGHT HIM TRUTH,

 

HOW TO PRAISE AND WORSHIP GOD, AND HOW

 

TO OPERATE IN THE GOD'S KINGDOM.

 
RON "BUTTERMILK" BANKS

 

SR.
HAS BEEN VERY INSTRUMENTAL IN SPENDING TIME WITH HIM AND HELPING HIM TO MAKE THE TRANSITION INTO GOSPEL MUSIC.

 

HIS MUSIC MINISTRY HAS EDIFIED PEOPLE FROM MIAMI TO CANADA.

 

HIS MAIN FOCUS IS TO WIN THE LOST FOR CHRIST.
JAMES SMITH
HAS SHARED THE STAGE WITH
 

JOHN P. KEE ( VIP CONFERENCE IN MIAMI) KAREN CLARK SHEARD, TY TRIBETT AND "GA" ,

 

SHIRLEY CEASAR, THE WILLIAM BROTHERS, VICKIE WINANS,
ELDER JIMMY HICKS AND THE VOICES OF INTEGRITY,

 

DAMALI,

 

REV. TIMOTHY

 

WRIGHT, KEITH "WONDERBOY" JOHNSON
AND THE LIST GOES ON.

  

JAMES IS AN ARTIST/ SONG-WRITER WHO REFUSES TO COMPROMISE THE GOSPEL OF CHRIST.

 

HE

 

RELEASED 2 SINGLES:

 
(

#9

IN THE GOSPEL TRUTH MAGAZINE

 

AND

#10

IN THE GOSPEL USA MAGAZINE).

 

JAMES SMITH AND NUBIRTH APPEARED ON TBN, TV12 ( WPEC) AND TV61.

  

JAMES SMITH AND NUBIRTH WAS NOMINATED

 

AND WON THE COMTEMPORARY GROUP OF THE YEAR IN THE 2006

 

SOUTH FLORIDA GOSPEL MUSIC AWARD CEREMONY.

 
1.
HE SET ME FREE
2.
WHO YA WORKING FA?
FULL LENGTH CD WILL BE RELEASED 2007
BOTH OF THESE SONGS HAVE DONE GREAT ON THE AIRWAYS THROUGHOUT

 

THE NATION.

  

HIS SOUND IS MORE ON A FUNKY, R&B, HIP HOP, JAZZ, AND GOSPEL TIP.

 

HIS SONGS HAS TRANSCENDED ACROSS VARIOUS AGES AND RACES.

 

GOD HAS ANOINTED HIM TO CONVEY HIS MESSAGE AND TO LEAD HIS PEOPLE INTO PRAISE AND WORSHIP.

 

HE BRINGS HIGH ENERGY TO HIS LIVE PERFORMANCE.

 

MOST IMPORTANTLY,

 

SINNERS TAKE THE TIME

 

TO LISTEN TO THE MESSAGE IN HIS MUSIC.

 
    

IN THE FUTURE, KEEP YOUR EYES AND EARS OPEN FOR THIS UP AND RISING MAN OF GOD.

 

HE BELIEVES IN CALLING THOSE THINGS THAT BE NOT AS THOUGH THEY

 

WERE
( ROMANS 4:17).

  
HE

 

BELIEVES THAT DEATH AND LIFE IS IN THE POWER OF THE TONGUE
( PROVERBS 18:21).

  
HE BELIEVES THAT ALL THINGS WORK T0GETHER

 

FOR THE GOOD OF THOSE THAT LOVE GOD AND ARE THE CALLED ACCORDING TO
HIS PURPOSE
( ROMANS 8:28).

 
HE BELIEVES THAT GOD HAS ALREADY BLESSED HIM AND WILL CONTINUE TO ENLARGE HIS TERRITORY
( 1 CHRONICLES 4:10).

 
HE BELIEVES HE CAN DO ALL THINGS THROUGH CHRIST WHO STRENGTHEN

 

HIM
( PHIL 4:13).

 
HE BELIEVES THAT OBEDIENCE IS BETTER THAN SACRIFICE
( 1 SAM. 15:22).
  

PRAY FOR THIS SON OF GOD, MAN OF GOD, AND ARTIST/ SONGWRITER.

 

HIS GOAL IS TO REACH AS MANY PEOPLE AS POSSIBLE.

 

HE SAID, " I'M GOING TO LEAVE A MARK THAT CAN'T BE ERASED, WHICH WILL MINISTER TO PEOPLE WHILE I'M IN HEAVEN."

 

LIKE I SAID, PRAY AND KEEP YOUR EYES AND EARS OPEN FOR HIS UP AND COMING PROJECT.

 

MAY GOD BLESS YOU

 

FOR READING THIS

 
BIO!
Followers: