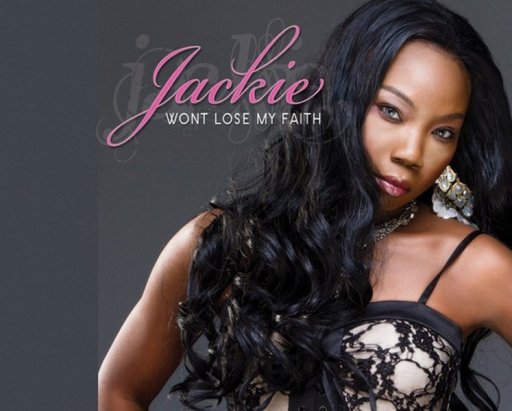 About JACKIE
The cities of Memphis and Nashville Tennessee are infamous for churning out phenomenal vocalists and singer/songwriter "Jackie" is no exception. The young star is poised to take the music industry by storm by showing that it is possible to create music that can move young people without compromising your values or the music. Not only can she hold her own with the best on the scene but she is also an extremely gifted writer and overall performer. She also has a Fresh New approach to Gospel music and a brand new sound unlike any other artist right now.
Jackie is the eldest of five siblings and was raised by her grandmother. She got an early start singing in her church choir in rural west Tennessee. Shortly thereafter she began performing and writing for school programs and plays in her area. With the encouragement of her grandmother , she began to develop her gifts and decided that she would pursue a career in music.
Her "ULTIMATE " goal is to reach the youth by bringing them the same message but with a new style and image they can relate to. Although she enjoys traditional gospel music her music is quite the opposite, the majority of her music is performed over hard hitting hitting R&b and hip hop tracks but if you listen closely to the lyrics you will always find a message that can be applied to your everyday life and that message is that God is real and understands our day to day struggles.

Currently Jackie resides in New Jersey where she is actively involved in the music, youth and education ministeries of of church. She has been recording her debut album for the last few months. With the help of the Lord, up and coming producers, and with her raw talent there is no doubt that she will accomplish all that she sets out to do ♥
WWW.JACKIEDESOUZAONLINE.COM
"CHURCH ROCK MUSIC"
"LITTLE TAMBOURINE PRODUCTIONS"
Copyright ©2011
Followers:
stats: