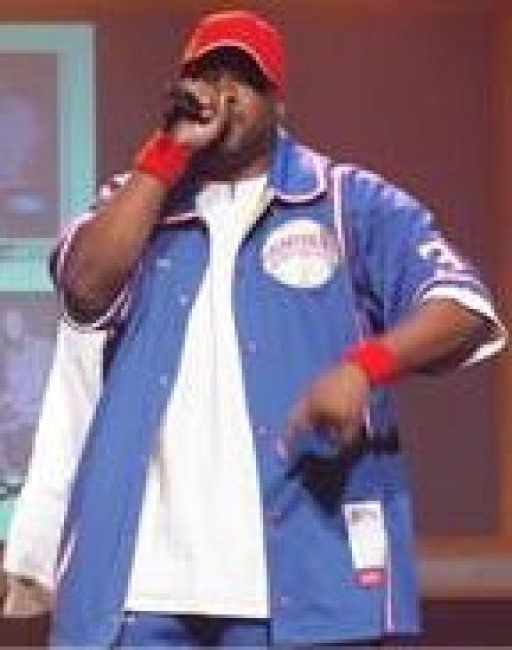 About HOOD
Life in the H.O.O.D.
H.O.O.D. was born and raised in Charlotte, NC. His parents named him Correy D. McClure.
Correy always had a natural affinity for the stage. By age ten he was writing and rhyming, and by age 13, he was performing live.
At age 26 Correy took on the name H.O.O.D., which means Highest Order Of Discipline. To H.O.O.D., the highest order of discipline is learning to wait on God.
His first chance to showcase his musical talent on a national scale came when he was featured in the song âWe Shall Overcomeâ from the John P Kee and Friends 1990 album.
After the success of âWe Shall Overcomeâ, H.O.O.D. continued perfecting his stage presence by touring and performing with various groups as an understudy and a stagehand. Trouble donât last always and When a womanâs fed up, are two of his most acclaimed appearances.
In 2000, tired of the theatre scene and the drama that so often goes along with it, H.O.O.D. accepted the opportunity to travel with John P Kee and the New Life Community Choir as an assistant engineer. His job was to set up and break down stage and sound equipment and ensure that monitor mixes were on point during the tour. Â H.O.O.D. also appeared in John P. Keeâs âNot Guiltyâ and âRight Hereâ 2000 videos, as well as on the 2001 âMighty in the Spirit Dance Mix.â
In the years that followed, HOOD performed on the same stages with almost every major group in the Gospel Music industry, and served as a rapper and assistant engineer on John P. Keeâs Not Guilty, Mighty in the Spirit, Blessed by Association and The Color of Music tours, as well as the Live in America tour.  In addition, he has appeared on Bobby Jones, the INSP-Word Network Mix Masters Lounge (
http://www.youtube.com/watch?v=0gvhgp2IOus
), and appeared in videos aired on BETâs Lift Every Voice and Video Gospel.
In 2004, H.O.O.D. wrote, produced and performed a song for the VIP (Victory in Praise) New Artist Showcase CD. Shortly thereafter he was offered a record deal by John P. Kee and will release his first CD, Life in the HOOD â Volume 1 in 2007, the pre-release is currently blowing up the Holy Hip Hop Internet charts.
Determined to counteract the destruction of everyday life in the inner city, H.O.O.D. also serves as the head of the Hip Hop Ministry at New Life Fellowship in Charlotte, NC, where he and his lovely wife, Latonia currently attend with their children. As the Minister of Hip Hop at New Life, H.O.O.D. hosts events that give aspiring artists the chance to perform their music and showcase their free-style talents. From experience, H.O.O.D. knows the reality of the streets, and offers hope by example and mentorship through his ministerial activities. In his local community, H.O.O.D. can also be found performing and ministering in local church events and concerts.
Through his work, it is easy to see that H.O.O.D. is on a mission to bring his ministry to the masses by circulating his message and his music through conventions, television performances and interviews around the country.
In 2005, H.O.O.D. experienced the power of God and re-discovered the meaning of his name in a new way. In addition to suffering several strokes on both sides of his brain, he also underwent open-heart surgery to repair a damaged heart valve. Skeptics said he would not recover, but God said otherwise. He completely restored and healed H.O.O.D., and in less than one year, H.O.O.D. was again ministering to the masses and making a difference in lives across the country. Those who know him now call him the Miracle Man.
To read more about H.O.O.D, his ministry and upcoming appearances, check out www.myspace.com/hood704
stats: