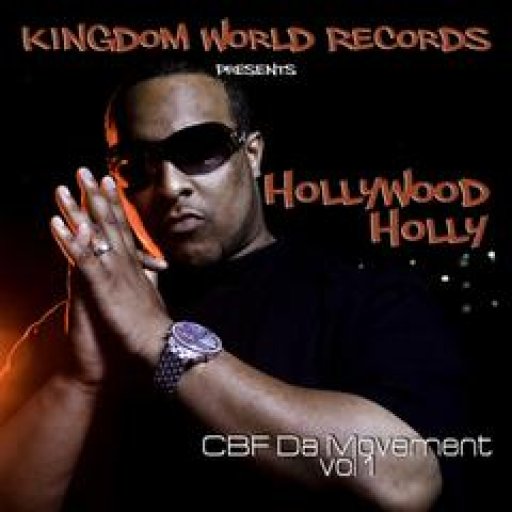 About Hollywood Holly
THE UNDERGROUND MOVEMENT OF THE CHRISTIAN HIP HOP CULTURE IS SURGING OUT OF VIRGINIA BEACH.

Hollywood Holly aka Joshua Mitchell, a born again believer, is transforming the face of the music industry. He produces music and hosts underground venues that encourage and inspire at risk youths.

Virginia Beach, VA (KWR) June,27– A young Christian artist is flooding the underground scene with positive music. He's pulling at risk youths out of the streets using the very thing that the young generation gravitate to…Hip Hop.
Many of the younger age groups love Hip Hop. They watch their favorite artist's videos, download music, post the album covers on their web page, wear similar name brand clothes, etc.

What happens next if these same youths commit to their faith? What type of music will they now listen to? It's hard to listen to the same Hip Hop music they once loved especially if the lyrics contradict their beliefs about violence, pornography, promiscuity, and drugs.

Joshua Mitchell found himself in the same situation so he wrote, produced, and rapped his own music. He hosted his first Christian Hip Hop venue at The Kingdom World Outreach Center, where five young men and two young ladies dedicated their lives to God.

After rocking shows one after another and teaching a rap class in a summer camp in Portsmouth, he launched a record label, Kingdom World Records. His debut album entitled CBF (Christ Boy Fresh) The Movement Vol.1 will be out in DJ's stores and available online at CDBaby.com on June 27th, 2009.

His album is bold, and it is filled with twelve tracks of head nodding beats and lyrics that the Hip Hop music industry has never heard before. Positive Hit Radio, The Current will be playing a snippet of his album. The two songs entitled CBF (Christ Boy Fresh) and Look to the Sky, featuring songstress Onika Flores, will circulate in the beginning of June, 2009.

The album release party was held at 4221 Pleasant Valley Rd. Suite #133, Virginia Beach, VA. 23464, at 7pm on June 27th,2009. The list of artist that performed included, WundaFam, Revelation, Trav Gutta, The Prophet, Onika Flores, Rose D and of course Hollywood Holly.
Hollywood Holly's album can be purchased at www.CDbaby.com  starting 06/27/09
Followers:

stats: