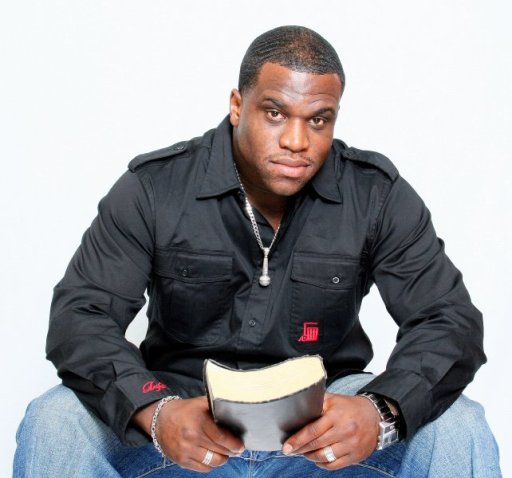 About GL Hodges
Passion & Purity are words rarely used in the same sentence. However they are best used to describe the gift that God has given this vocalist. "His voice is so distinctive, soothing and it captures real true emotions. "said Gospel Rock Radio Show host Vernon Findlay".
Songwriter/Vocalist GL.Hodges vocal gift has is an anointed,powerful,versatile instrument of musical artistry.Having released an album in 05 his 2nd album is due out later this year.
He has shared the stage with such artists as "Rawservant, Prodigal Son, Redeem, Halo & Reign, Soul Mackenzie, Jimmy Hicks & The Voices of Integrity,La Norris Mc Fadden and Proof.
GL is also humbled to have experienced the opportunity to sing with Gospel music Legend Pastor Marvin Winans. He's been featured on T.B.N,Local Radio & Television in his area. His music has been featured in the Film's " A Sinner's Prayer & Fighting for Faith. As well he was in the NFL's 1st ever professional Acapella group, The Dolphins Voices for the 2009 season. The heart of this vocal minister is to impact (the world) for Jesus Christ through music.
Influences
Sam Cooke,Nat king Cole,Luther Vandross,Dave Hollister,Peybo Bryson,Take 6,Boys ii Men,Commissioned,The Winans,Darryl Coley,
Followers:
stats:

2007-02-28
By: GMUSIQ
Posted in: NEW SONG!!!
Sup God's People!  I have a statement that i'd like to make to everybody!  I would like to say that we independent artists need to start networking better! we need to start supporting and encouraging each other's ministries. Remember we all have dreams of ministring in many places, around our community & world wide. In doing so we need to check on each other's music and corrospond and even do collab with each other.
Well that's it God Bless , remember we in it to save souls for Christ.
Holla at ya boy anytime.
G. 
Tags