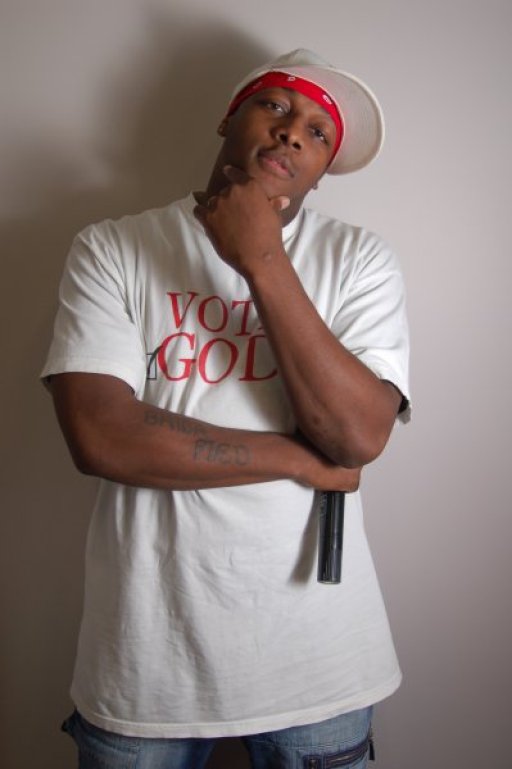 About Gasoline Da Gas-Man
"YOU NEED TO COME TO THE BASEMENT AND GET YOU SOME"
         THE GOD WE SERVE  IS POWERFUL
 As a young boy. Gasoline Da Gas-Man(Ricky tyson) learned to do things the wrong way. Growing up in a family filled with drug dealers, he was taught to make money by selling drugs, and eventually began using the drugs he sold. Although he stopped selling drugs years later when his mother became sick, he continued using and hanging with the wrong crowd, eventually spending four months in jail. remarkably, he considers incarceration the best thing that ever happened to him because he was saved there. while growing up, Gasoline also discovered his ability to rap and began writing lyrics about life as he saw it. When he became a christian, he left rap behind, but soon realized it was the only way his family and friends would listen to him talk about God. "My lyrics used to be about a fantasy life of big cars and money, but now it's about my testimony and journey with chirst," he said. Although gasoline faced 15 years to life for his third- strike offense, he was released with only five years of probation, a display of God's plan for his life. In jail, God revealed these plans and gave Da Gas-Man seven letters, VOTE GOD. These seven letters have been instrumental in Gasoline's ministry, which has become a campaign to inspire more people to live openly for God and speak out against wrong. Now, at age 26, Gasoline Da Gas-Man performs hits from his new CD, "VOTE GOD ," at venues around the state telling his story and leading others to Chirst. With crowd favorites like "Bubble Gum" A.K.A. "THE BASEMENT" and "I Put That On My Life," Gasoline Da Gas-Man inspires some and preaches to others. "Music isn't just music to me." he said. "Everyone has somewhere to fight for what's right, and this is my battleground. Rapping is my weapon." NO MAN SHALL RULE IN THE PLACE OF GOD
IF YOU LIKE HIS MUSIC ADD HIM TO YOUR PAGE AND PASS IT ON SO OTHER WILL BE BLESSED BY WHAT GOD HAS DONE AMEN.
"YOU NEED TO COME TO THE BASEMENT AND GET YOU SOME"
Gasoline Gasoline Gasoline
Lets start a fire with Gasoline
and lift Jesus higher
all glory be to God
Lets bring as many souls as we can to the basement
It is healing in the unity there.
I'M ON FIRE ARE YOU?
stats: