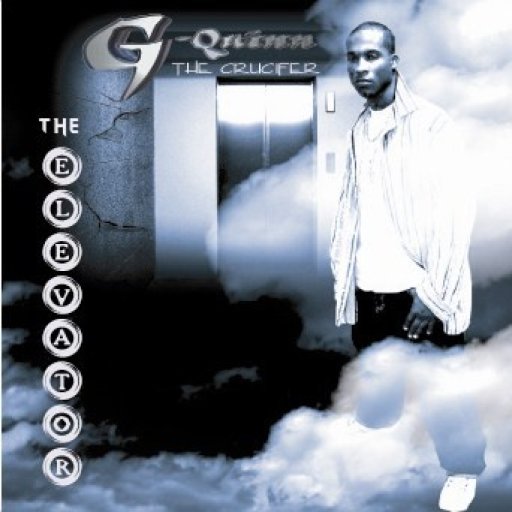 About G-Quinn The Crucifer
While still in his mother's womb, his mother was in a major car accident, but they survived. G-Quinn aka Garrett Quinton Braaf was born in Manhattan, New York, March 22, 1987 a month and a half premature, with the umbilical cord around his neck but again survived. At age 3, Garrett was at a living room window in Brooklyn and just as he moved away from the window, a bullet came through. Over time, the decision was made to move to Sunrise, Florida. "G" received some musical influence from his Caribbean roots. Garrett's family is from Suriname, South America which allowed him to be less restricted in his view of the world and the many cultures in it. While living in Ft. Lauderdale he was heavily involved in Church youth groups and Church Activities, Garrett is a Crucifer at Christ the King Lutheran Church (the one who carries the cross and all others follow at the beginning of the service in a Lutheran Church). He started listening to more secular hip-hop before he began writing on his own, Proud of his skill; his father challenged him to write Positive lyrics. Garrett was introduced to Gospel Hip Hop at a Christian youth conference in Miami called Acquire the Fire. When he discovered that there was a music genre out there that had the same exact flavor and hype as secular hip hop but without the explicit language, he was blown away. "G" started listening to Tunnel Ratz, Souljahz, and Cross Movement to name a few before realizing his call. G-Quinn entered Gospel Star Search Live where he won 2nd place in the youth category. He was not happy, and felt he did not do his best, but his parents told him that God had a plan, and to be patient. "G" then met Prodigal Son at a performance hosted by Gospel Star Search Live in which he was a guest artist. G-Quinn gave Prodigal Son a CD to review, but before he met him again Garrett was in a SEVERE accident which should have taken his life, but again he survived with just elbow surgery. G-Quinn was more convinced then ever God had a purpose for him. Since then, G-Quinn has been mentored by Prodigal Son and has produced two tracks on his latest CD "Welcome to HOLYwood". "G" has shared the stage with 1 Accord, M.O.T.C. (Messengers of the Christ), Soul Survivaz, Redeemed, Christ Affiliates, Justin-Credible and was one of the opening acts for T- Bone (who starred in Fighting Temptations) at Club U-Turn in WPB, Florida. G-Quinn produces instrumentals for him and others and approaches his ministry with purpose and responsibility and Through God he focuses on the youth, so that the mission of saving our future and our souls can be done. His vision is to create a huge music, video ministry and "clean" Entertainment Company worldwide and to help others do the same if God chooses to bless those plans. We as Ministers must go forth and use God's Gifts to save the souls he has prepared for us.
Influences
Lupe Fiasco, D-Maub, Busta Rhymes, K-Drama,
Followers:
stats:
Guestbook
You must be logged in to post to this guestbook!

@deandre
,
11/23/06 07:16:38AM
i whutss upp hit me upp on my page i feel lonely nobody loves me i feel like a sinner ha ha ha keep grinding for tha lord hit me upp we have a program in overtown dec. 15th at 12ocklock call me i would love for you to minister

@deandre
,
10/06/06 09:11:41PM
It's ON- HHH Awards Show / Concert: Submit your music and plan to attend! Visit www.freewebs.com/freesolja for more info. Hosted by Jermaine Jakes (Son of Bishop T.D.Jakes- December 1-2. Come down and Represent!!!