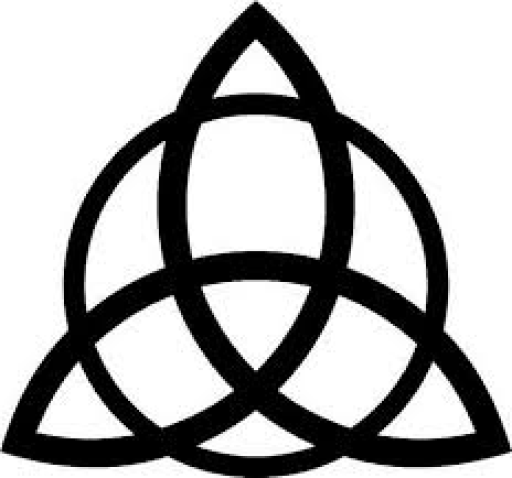 About DaPro
Biography Mervin Budram Jr (Da Pro-Claimer) is a 23 year old song writer, & Producer stepping forward to declare God's truth in Belize and throughout the nations of the earth. Mervin Budram Jr was born on March 16th, 1983 to Mervin & Juanita Budram in the City of Belmopan. When Mervin was born, the doctor told his mom (not a Christian at that time) that Mervin had three (3) hours to live because his heart, lungs & liver was not working. His mom having knowledge of God told the doctor "You aren't God" and with that statement, took Mervin to Pastor Michael Evans Sr who prayed for him. The doctor was amazed when Mervin mom returned back with a healthy baby in her hands... upon doing a check up he said, "There's a new heart, new lungs and new liver..." That was the first of many miracle Mervin experience throughout his lifetime. Mervin grew with a passion for worship and music. From an early age, he memorized all the worship song in the church and you could hear Mervin singing as he did any task before him. To this day, you could see him walking singing and playing his invisible keyboard - music that can only be heard in his head until he gets into the studio. His dad & mom introduce Mervin to God from an early age. The Budram's devotion time were the initial platform to worship and music for him; "Devotion times were a blast... We beat on the bath pan, got spoons and forks and knocked on anything we found" Mervin spent a large portion of his life in Dangriga Town. At age 9 he got involved with music & a love for worship grew when Michael Evans Jr introduce him to drums. He served as a musician on the Faith Assemble of God Church worship Team for several years. He also was apart of a Christian band for several years. By age 13, Mervin was performing on stage as a keyboard player and backup vocalist around Belize. At age 19, He relocated to Belmopan City where He pursued a music career at Shamax Productions as a sound engineer. God had him doing that for 3 year after which he did DTS (Discipleship Training School) with YWAM Belize (www.ywambelize.com). After DTS God led Mervin to serve as a full time staff with Jubilee Ministries, his local Church where he's serving in worship leading & Youth development with Momentum Youth group. Mervin Still occasionally hit the stage with his friend and partner Omar Petillo (Da MessNjah) as they Proclaim God's truth in music and challenge this generation to live holy before God.

2006-08-31
By: mbudram
Posted in: Poems & Essays
It Boils Down to Love

By: Mervin Budram Jr.

I saw it clearly. Jesus was hanging on the cross with all the sins of mankind desperately clinging on to him. Each sin anxiously tried to secure a place on this man â whom at that point, single handedly created a magnetic field that had all the factors needed to host sins of every nature. - He was properly enclosed making it virtually difficult for me to get an accurate visual of his frame. There was so much sin that some decided to hang off others in the front. They dragged his body down adding more and more weight to his now exhausted muscles. But yet he persevered. He knew that this was a part of what he came to do; this was apart of the blue print God had originally shown him. Finally, after hours of enduring, the straw designed to break even a camelâs back, found its way to Jesus. The one person He had committed Himself to, the one person who had been by His side all his life could not longer look upon him because of the sins of Man. Even if the Father wanted to look on his son, he would not be able to see Him; the sin was too gruesome to gaze at. He was Holy and could not tolerate such impurity; not even from his own son. So he had to turn away. At that moment I could see the despair of Jesus as He realized, for the first time in His entire life, He was alone. I could only imagine what he was possibly thinking. âWhy have you forsaken me? What will I do now without your presence, without your direction? I need you to speak to me, tell me how to respond.â Then suddenly Jesusâ mind brought up data that was in his archived files. âMy God, I know why I am here. All this is apart of my purpose. All this is to show my children how to rightly deal with rejection; this is to link them back to you. Father I will not loose focus of your purpose and destiny for my life, even if I canât sense your presence. I will hold on to all the words you have told me in the past until the time comes again when we can talk. I will follow through on this section of the blue print you gave to me. And I will trust you to reveal the other pieces as I obey you. Lord I commit my spirit to you.â With that I saw him die.

As I pondered on what I saw, I wondered what would make a man endure such pain, abuse and the ultimate loneliness. What was motivating Him to go on even when the closest person to him could no longer support him? LOVE! Its got to be love. âGreater love has no man than this that a man lay down his life for his friends.â Without love, we will crumble when the test of life come. Our love must be first directed to God and then to those God has placed us amongst. In John 15, Jesus speaks of remaining in His love. It is clear that the only way we can do that is to obey his commandments. From the beginning of time, God continually urge the children of Israel to be careful to do all that He commands. God is calling us to love through obedience. That is the only way we will be able to go on when all else fail. Our love for him should be our motivation to persevere. DO YOU REALLY LOVE HIM?
Tags