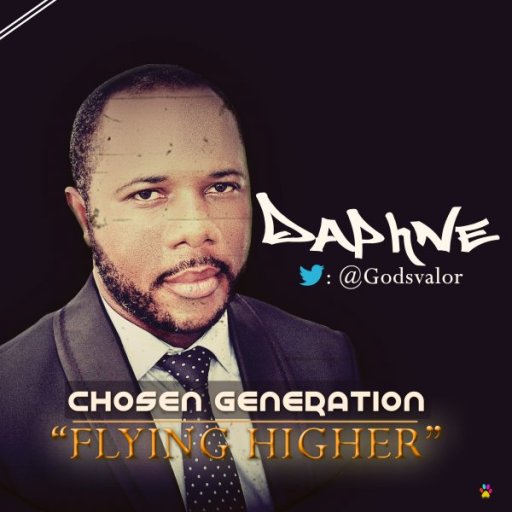 About daphne
Brief Bio data:
Daphne, whose real name is Ukobong Ekaette hails Ibesikpo Asutan in Akwa Ibom State, Nigeria. Daphne is a born-again, Spirit-filled christian running with a well defined and articulated vision/ministry designed and delivered to him by God. That divine mandate entrusted to Daphne, and which have haunted him for years, is to "enthrone God's kigdom in the heart of people around the globe and to inspire people of every nation to arise in the knowledge, power, faith, revelation and wisdom of God's Spirit to fulfill His pre-ordained purposes for their lives here on earth" using music as a tool.
 
Daphne's music career started years back in choir in his then local assembly, Living Faith Church (Winners Chapel), Idu Uruan in Akwa Ibom State and ever since then, he has continued to be render this valuable service in the Lord's vineyard wherever he finds himself. He is a prolific song writer, a vocalist, praise/worship leader and a stage performer. Daphne is not an entertainer, and he's more than an artist. He is a God chaser, an ambassador of Jesus Christ and a worshiper of God in Spirit and in Truth. Though this is his debut album, a ten track audio CD titled - "Flying Higher", he has more than 200 unreleased Holy Spirit sanctified songs.
 
Daphne, the Nigeria's and UK's trained botanist and environmentalist holds a Bachelor's degree in Botany, a Post-graduate Diploma in Environmental Management and an International Diploma in Botanic Garden Education. He is very successful in his short career and currently works in the private sector as a biodiversity conservationist, environmental manager and sustainable development consultant.

Daphne's life and ministry has highly been influenced by the lives of God's anointed (servants) such as David Oyedepo, Chris Oyakhilome, Bob Fit, Myles Monroe, Panam Percy Paul.
He is currently based in Nigeria.
 
God's kingdom must be enforced and He's counting on you and I: Romans 8: 19; "For the earnest expectation of the creature waits for the manifestation of the sons of God"
Followers:
stats: