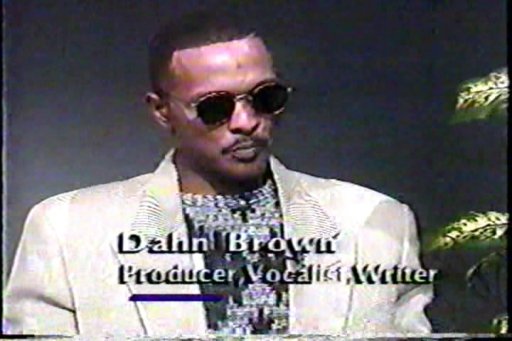 About DAHN B
DAHN B
St Louis, Missouri, Las Vegas, Nevada
Spirit filled Father 2 Three, "Poppi" 2~ 3 , Husband 2 One, Creator of God's Music........
I AM DAHN B (pronounced don), AND I HAVE BEEN INTO MUSIC ON A PRO LEVEL FOR MANY YEARS. I AM ALSO A CHRISTIAN ARTIST AND I SUPPORT GODLY VALUES. I AM AN OVERCOMER. I LOVE ALL GENRE'S OF MUSIC BUT I LEAN HEAVILY TOWARD R&B,NEO SOUL,JAZZ,URBAN, & FUNK. I AM A BASS player/singer/songwriter WHO HAS PLAYED WITH THESE ST. LOUIS ARTIST'S, EUGENE "SPUD"TAYLOR,JOHNNY JOHNSON,THE BUZZY/BROWN PROJECT AJSR, FABULOUS MOTOWN REVUE, MYSTIC VOYAGE, THE DONALD BROWN BAND,THE JOHN BROOKS FORECAST,BLUES/JAZZ INNOVATORS,"STREET LEVEL", "WESTMORELAND CO", GREG "SUAVE" BROWN, MANIFEST DESTINY, & MANY MORE.IT IS MY GOAL TO PROMOTE PEACE, LOVE , & GODLY VALUES THROUGH MY MUSIC.
Influences
THE FATHER, SON, & HOLY SPIRIT
Followers:

SO MUCH AND SO MANY .......PT II

2009-05-24
By: DAHN B
Posted in: SO MUCH AND SO MANY .......PT II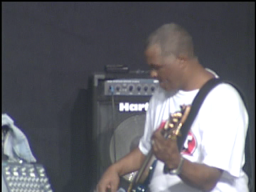 AS I WAS SAYING BEFO I RAN OUTTA CHARACTERS' ( I GO LONG SUMTIMES) LOL,
WE ARE NEEDING OUR FAM HERE ON THIS COMMUNITY (LIBAW) WE ARE ON MANY,
MANY DIFFERENT COMMUNITIES ONLINE (JUST GOOGLE US ) BUT GOD IS TELLING ME
THAT THIS IS THE COMMUNITY TO HAVE PRAYER WITH AND FOR US.....GO FIGURE !
I AIN'T TRYIN' TO DO ALL THAT....I JUST WANNA OBEY AND I DON'T CARE HOW CRAZY
IT LOOKS YA KNOW....

LIFT US UP IN EVERY AREA THAT YOU CAN ALLOW THE HOLY SPIRIT TO LEAD
YOU. WE NEED WISDOM, COVERING FOR OUR PHYSICAL BODY'S AND PROTECTION FROM DEMONIC ACTIVITY, SPIRITUAL WICKEDNESS. WE NEED PRAYER FOR STRENGTH,
WE NEED PRAYER FOR BOLDNESS, WE NEED PRAYER FOR EVERYTHING...OUTDOOR
STAGE GEAR AND SOUND RE INFORCEMENT, TRANSPORTATION TO AND FROM THIS
EVENT, GOOD WEATHER, AND A FRESH WORD THAT WOULD BRING A HUMONGOUS #
OF SOULS INTO THE KINGDOM THAT WEEKEND, IN THAT PLACE...I WILL BE BACK IF
THE LORD GIVES ME MORE AREAS OF SPECIFICITY......(LOL DAT GOTTA B A HOLY GHOST WORD) JUST PRAY FOR US YALL.....I AM SO EXCITED AND THE LAST THING I
WANT TO DO IS BLOW THE LORDS OPPORTUNITY.........

IN HIS LOVE, FROM THE HEART,
DAHN B/"HIGHEZPRAYS"
Tags