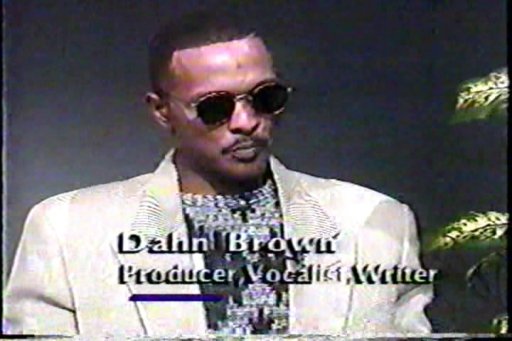 About DAHN B
DAHN B
St Louis, Missouri, Las Vegas, Nevada
Spirit filled Father 2 Three, "Poppi" 2~ 3 , Husband 2 One, Creator of God's Music........
I AM DAHN B (pronounced don), AND I HAVE BEEN INTO MUSIC ON A PRO LEVEL FOR MANY YEARS. I AM ALSO A CHRISTIAN ARTIST AND I SUPPORT GODLY VALUES. I AM AN OVERCOMER. I LOVE ALL GENRE'S OF MUSIC BUT I LEAN HEAVILY TOWARD R&B,NEO SOUL,JAZZ,URBAN, & FUNK. I AM A BASS player/singer/songwriter WHO HAS PLAYED WITH THESE ST. LOUIS ARTIST'S, EUGENE "SPUD"TAYLOR,JOHNNY JOHNSON,THE BUZZY/BROWN PROJECT AJSR, FABULOUS MOTOWN REVUE, MYSTIC VOYAGE, THE DONALD BROWN BAND,THE JOHN BROOKS FORECAST,BLUES/JAZZ INNOVATORS,"STREET LEVEL", "WESTMORELAND CO", GREG "SUAVE" BROWN, MANIFEST DESTINY, & MANY MORE.IT IS MY GOAL TO PROMOTE PEACE, LOVE , & GODLY VALUES THROUGH MY MUSIC.
Influences
THE FATHER, SON, & HOLY SPIRIT
Followers:


2009-05-24
By: DAHN B
Posted in: CRACK SMOKED ME !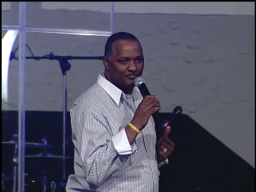 I REMEMBER BACK IN THE EARLY MOMENTS OF MY RETURN TO THE LORD, (BACKSLID AND WAS HIGH
EVERYDAY FOR 13 YEARS) HOW I COULD BARELY SPEAK ABOVE A WHISPER. I COUGHED AND HACKED
FOR 3 WEEKS AND IT FELT AS IF I WAS "UPCHUCKING" A LUNG EVERY TIME. FOR THOSE OF YOU WHO
MAY NOT BE FROM THE "COUNTRY", "UPCHUCK" IS A "MISSOURI" WORD THAT REFERS TO ONE WHO IS
VOMITING.......WOW ! FOCUS ............ANYWAY, I TOLD THE LORD IN A VERY BASIC WAY, THAT IF HE
WOULD GIVE ME MY VOICE BACK, I'D NEVER SING FOR ANYBODY OTHER THAN HIM.(I PLAYED AND SANG
ON JUST ABOUT EVERY STAGE IN EVERY NIGHT CLUB IN ST LOUIS FOR 30 YEARS).


I CAN HIT NOTES NOW THAT I COULDN'T SING BEFORE I GOT SICK ! I PRAY AND HOPE I'M
PREACHIN' TO SOMEBODY ON THIS SIGHT......SHOUTIN' TIME, HALLELUJAH ? AMEN ? WHEN THE LORD
RESTORES YOU, HE DON'T JUST PUT YOU BACK TOGETHER, HE FORTIFIES YOU, MAKES YOU BETTER, &
STRENGTHENS YOU TO THAT THING THAT TOOK YOU DOWN. HE'S A HEALER TODAY SAINTS.......JESUS
LEFT THAT POWER HERE FOR US WHEN HE WENT TO BE WITH THE FATHER (JN 14:12) I REMEMBER I
WAS AFRAID AND LET THE LORD KNOW ONE NIGHT ABOUT ALL THOSE THINGS I HAD EXPOSED MYSELF
TO AS I WAS LIVING A FOUL AND FILTHY LIFESTYLE (SICKNESS, DISEASE, MALADY, STD,ETC), HE
COMFORTED ME AND SPOKE TO MY HEART IN A GENTLE BUT FIRM MESSAGE THAT SAID THIS; "I HAVE
HEALED YOU OF THINGS YOU DIDN'T EVEN KNOW YOU HAD"..........................HALLELUJAH !!!! THANK
YOU JESUS, LORD YOU'RE WORTHY AND I GIVE YOU THE GLORY...THAT'S RELATIONSHIP FOKES... YOU
AIN'T GONNA GET THAT IN CHURCH ! KNOW WHAT I MEAN ? YOU GOT TO GET ALONE WITH HIM AND
OPEN THOSE DOORS THAT YOU THOUGHT YOU LOCKED HIM OUT OF BUT THAT HE SAW ALL THE TIME.
HE WAS WATCHIN' ME AS THAT CRACK SMOKED ME...HE SAW ME WOMANIZING AND BEING WHAT THE
GOOD BOOK CALLS A WHOREMONGER, HE SAW ME BUILDING A HOUSE ON SINKING SAND AND HE LET ME DO IT "ALL KNOWING" THAT I WOULD "CRY OUT" TO HIM ONE DAY...I LITERALLY CRIED OUT THAT
SATURDAY MORNING, OCT 1, 2005. (1ST DAY OF THE MONTH, WOW ! TALK ABOUT A DATE AND A DEVINE APPOINTMENT WITH THE LORD) LOL ! I CRIED TO HIM THAT THIS HAS GOT TO STOP BUT I
CAN'T HELP MYSELF GOD , YOU HAVE TO DO IT OR I'M GOING TO DIE LIKE THIS. HE HEARD ME AND
THE REST IS CALLED THE "GOOD NEWS", THE GOSPEL OF JESUS CHRIST.............
Tags