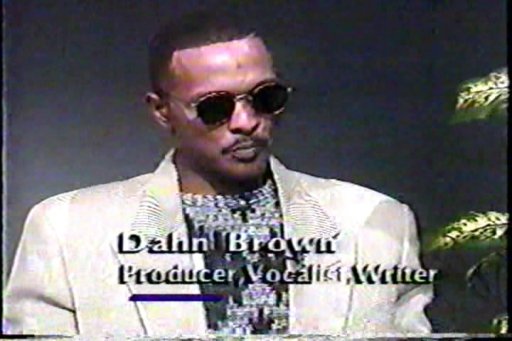 About DAHN B
DAHN B
St Louis, Missouri, Las Vegas, Nevada
Spirit filled Father 2 Three, "Poppi" 2~ 3 , Husband 2 One, Creator of God's Music........
I AM DAHN B (pronounced don), AND I HAVE BEEN INTO MUSIC ON A PRO LEVEL FOR MANY YEARS. I AM ALSO A CHRISTIAN ARTIST AND I SUPPORT GODLY VALUES. I AM AN OVERCOMER. I LOVE ALL GENRE'S OF MUSIC BUT I LEAN HEAVILY TOWARD R&B,NEO SOUL,JAZZ,URBAN, & FUNK. I AM A BASS player/singer/songwriter WHO HAS PLAYED WITH THESE ST. LOUIS ARTIST'S, EUGENE "SPUD"TAYLOR,JOHNNY JOHNSON,THE BUZZY/BROWN PROJECT AJSR, FABULOUS MOTOWN REVUE, MYSTIC VOYAGE, THE DONALD BROWN BAND,THE JOHN BROOKS FORECAST,BLUES/JAZZ INNOVATORS,"STREET LEVEL", "WESTMORELAND CO", GREG "SUAVE" BROWN, MANIFEST DESTINY, & MANY MORE.IT IS MY GOAL TO PROMOTE PEACE, LOVE , & GODLY VALUES THROUGH MY MUSIC.
Influences
THE FATHER, SON, & HOLY SPIRIT
Followers:


2007-09-04
By: DAHN B
Posted in: HOLY GHOST POWER
IF I COULD GET A CHRISTIAN 2 GIMME SOME FEEDBACK !!! AM I TRIPPIN' OR IS ONE OF THE 1ST THINGS THE HOLY GHOST DOES WHEN WE GET BORN AGAIN IS CLEAN UP OUR MOUTHS ? WHEN HE BAPTIZES US, WE DON'T TALK THE SAME, (AND WE DON'T COMPROMISE SAYING THAT WE JUST KEEPIN' IT REAL SO OUR MUSIC CAN RELATE EITHER),WE CHANGE... "IF YOU DON'T STAND FO SOMETHING, YOU'LL FALL FO ANYTHING..........
IN HIM,
DAHN/"HIGHEZPRAYS"
Tags