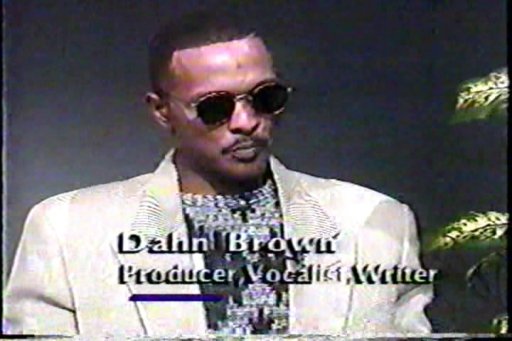 About DAHN B
DAHN B
St Louis, Missouri, Las Vegas, Nevada
Spirit filled Father 2 Three, "Poppi" 2~ 3 , Husband 2 One, Creator of God's Music........
I AM DAHN B (pronounced don), AND I HAVE BEEN INTO MUSIC ON A PRO LEVEL FOR MANY YEARS. I AM ALSO A CHRISTIAN ARTIST AND I SUPPORT GODLY VALUES. I AM AN OVERCOMER. I LOVE ALL GENRE'S OF MUSIC BUT I LEAN HEAVILY TOWARD R&B,NEO SOUL,JAZZ,URBAN, & FUNK. I AM A BASS player/singer/songwriter WHO HAS PLAYED WITH THESE ST. LOUIS ARTIST'S, EUGENE "SPUD"TAYLOR,JOHNNY JOHNSON,THE BUZZY/BROWN PROJECT AJSR, FABULOUS MOTOWN REVUE, MYSTIC VOYAGE, THE DONALD BROWN BAND,THE JOHN BROOKS FORECAST,BLUES/JAZZ INNOVATORS,"STREET LEVEL", "WESTMORELAND CO", GREG "SUAVE" BROWN, MANIFEST DESTINY, & MANY MORE.IT IS MY GOAL TO PROMOTE PEACE, LOVE , & GODLY VALUES THROUGH MY MUSIC.
Influences
THE FATHER, SON, & HOLY SPIRIT
Followers:

THE WORD OF GOD SAYS THIS;

2007-09-04
By: DAHN B
Posted in: CHECK YO LOVE WALK GAL 5:6
THE WORD OF GD SAYS THIS;
FOR PEOPLE WILL BE LOVERS OF SELF AND(UTTERLY) SELF-CENTERED,LOVERS OF MONEY AND AROUSED BY AN INORDINATE(GREEDY)DESIREFOR WEALTH, PROUD AND ARROGANT AND CONTEMTUOUS BOASTERS.THEY WILL BE ABUSIVE (BLASPHEMOUS,SCOFFING), DISOBEDIENT TO PARENTS, UNGRATEFUL,UNHOLY AND PROFANE.
II TIM 3:2
THIS DESCRIBES THE DAYS YOU LIVE IN AND THE PEOPLE AROUND YOU.(CHRISTIANS TOO)
DAHN/"HIGHEZPRAYS"
IF YOU HAVE NEED OF A PINPOINT CYBER MUGSHOT OF THESE FOLK, SEE BELOW;
FOR (ALTHOUGH)THEY HOLD A FORM OF PIETY(TRUE RELIGION),THEY DENY AND REJECT AND ARE STRANGERS TO THE POWER OF IT(THEIR CONDUCT BELIES THE GENUINENESS OF THEIR PROFESSION). AVOID (ALL) SUCH PEOPLE(TURN AWAY FROM THEM).
II TIM 3:5
IN HIM,
DAHN/"HIGHEZPRAYS"
Tags