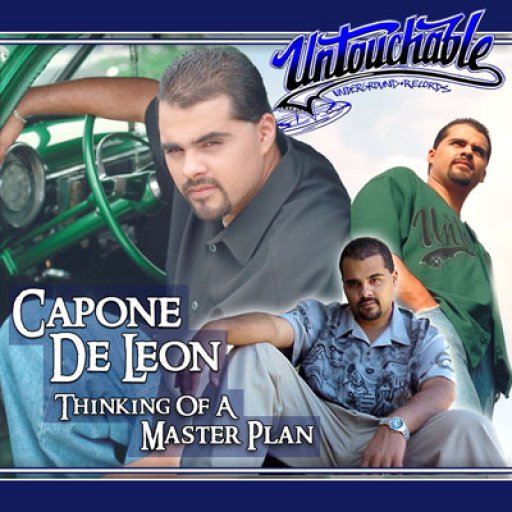 About Capone & The Untouchables
Capone & The Untouchables are setting out to captivate audiences with positive messages that reflect the quality life values necessary to be successful in life. Rather than complaining about life's struggles and tribulations, as most of today's rappers and musicians do, the music of Capone & The Untouchables addresses real life issues and offers effective alternative solutions to dealing with problems.

Each member of Capone & The Untouchables is relatable to audience members in their own way. This is because each one has gone through their own situations and have successfully overcome obstacles. Founding member, Capone De Leon, lived in Las Angeles, California as a youth, an area infamous for gangs and gang activity.

With Capone & The Untouchables in the forefront, Untouchable Underground Records promises to bring the musical world the best music and entertainment that will ultimately change lives throughout the world.
Influences for Capone & The Untouchables include many of rap's early pioneers. This is because when rap first started, artists were creating music that aimed towards bringing society's major issues to America's forefront. This is why Capone & The Untouchables is working hard to take rap, and all other genres, back to the society concience roots from which it began.
Followers:

stats: