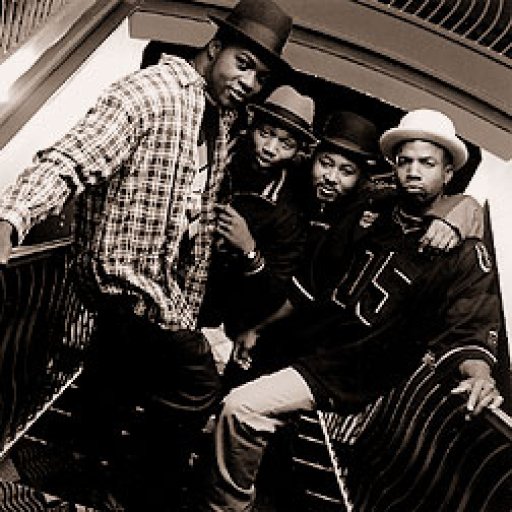 About Camp8
Over the last 10 years, Gospel Gangstaz has earned the position as the forerunners of the holy hip-hop movement. Their first two albums are critically acclaimed. Their third, I Can See Clearly Now, released in 1999, was nominated for a Grammy. And their ability to combine their street savvy lyricism and poignant testimonials rooted in their love for Christ has won the respect of hip-hop luminaries Snoop Dogg, E-40, and DJ Quik.

With the release of The Exodus, the much-anticipated fourth album from the Gospel Gangstaz, esteemed recognition will be in order for the South Central Los Angeles and Compton, California trio comprising of Mr. Solo, Chille' Baby, and Tik Tokk.

The Exodus makes the first album on their own label, Camp 8 Records, in partnership with Native Records. The CD features a sure hit in "Gangstaz Don't Dance," a track with funk luminary Bootsy Collins and the group's introductory release with another major recording artist. The Exodus also spotlights the promising protégé acts that will soon bow on the Camp 8 label.

"We approached this album with freedom, freedom of spirit, freedom of mind; creative freedom, financial freedom," Tik Tokk says of the album theme that is symbolized with broken chains in the cover art.

Gospel Gangstaz' last album, I Can See Clearly Now, was released in 1999 on B-Rite Records. Nominated for a Grammy, the album included well-received songs such as the Trackmasters produced single "I'll Be Good," and the introspective "Questions."

The Exodus boasts even more musical triumphs. The group's rhyme styles and lyrics have elevated, and the production competes with any other hip-hop record on the streets.

One song sure to gain praise is "Gangstaz Don't Dance" the rumbling, bass-driven effort with Collins. Gospel Gangstaz met Collins while in his hometown of Cincinnati, Ohio during a Healing Convention with Dr. Creflo Dollar. After meeting Collins in person, Gospel Gangstaz learned that Collins was a fan of their music, and they were soon at Collins' home studio working on tracks.

"We were like, 'Praise God, the legendary funksta is feeling us,'" Tik Tokk says, still excited. "He had some ideas. We had some ideas. We all came together and made some beautiful music."

From the anthemic "Watch, Pray, Live Holy'" the throbbing "Scream," the funked-out "Gangstaz Don't Dance," featuring Bootsy Collins; the introspective "Caught Up;" the West Coast classic "Gangsta'd Up," and the harmonic "Trouble Don't Last." The Exodus delivers 12 solid tracks to make you think and make you bounce at the same time. The soothing "Heaven Awaits Us," featuring protégés Young City Mac and Elway, sends encouragement to those grappling to keep the faith. Elway rhymes about the importance of staying in prayer: "That's why you got to stay in tuned with him/ Alone in a room with him/ Trouble can't find you/ 'Cause you with him."

Gospel Gangstaz manage to address such serious topics without self-righteous or preachy over tones. "The Gospel Gangstaz and Camp 8, we just show everybody the flipside of the coin," Chille' says. "Other people don't tell you that if you shoot him you might get 25, and that's not good. If you sell dope to her she might get hooked on crack, and you might destroy her own whole family."

Camp 8 is a nod to the significance of the number eight in the Bible. "The eight represents the new beginning, the seven days of completion," Mr. Solo says. "When the Father destroyed the whole world, he only spared eight: Noah, his wife, three sons, and their wives. David was the eighth son. He killed Goliath and set Israel free."

The group's ability to relate to such hardcore fare can be attributed to their days of gang banging in South Central Los Angeles. Childhood friends Mr. Solo and Chille' were members of the Crips, and Tik Tokk was a member of their rivals, the Bloods.

Mr. Solo knew that he needed to change his lifestyle in 1990, after getting shot, and later facing a possible federal prison sentence. "I remember praying that if He would let me live, I would serve Him," Solo said. Realizing that his life was spared by the grace of God, Mr. Solo not only turned his life around, but also reached out to Chille'.

Initially, Chille' felt betrayed by Mr. Solo's decision to dedicate his life to Christ, and was especially upset when Mr. Solo refused to help him retaliate on enemies who jumped him. But when Chille' eventually attended church with Mr. Solo, he was so drawn in by the message, that he made a commitment to Christ that same day.

Tik Tokk, who has served four years in prison and became involved with gangs when he was 12 years old, was befriended by former nemeses Mr. Solo and Chille' when a friend invited him to their church.

Soon the three formed Gospel Gangstaz and began performing for church youth ministries and in prisons. In 1994, they released their debut, Gang Affiliated, which included songs such as "Testimony," "Y Can't Da Homiez Hear Me?" and "One Time." The following year, the group issued the album Do Or Die that peaked at Number 24 on Billboard's Top Contemporary Christian chart.

Tik Tokk, Chille' and Mr. Solo use their musical gifts to encourage. "After listening to our album, people will know that they can make it through whatever," says Tik Tokk. "It's gonna show urban America and my people in ghettos around the world, who are selling dope, who are hustling, that you don't have to really. There is another way out if you want it, but you have to want it," adds Chille'.

"We don't just wanna be rappers," says Mr. Solo. "We are about ministry, and the Father led us to do this. It's all about reaching and building the body. We want to do a lot more work with youth centers, even establish our own youth centers, and make a difference."
With the release of The Exodus, Gospel Gangstaz prove that hip-hop's uncontestable beats and rhymes impact most when coupled with powerful messages.
Followers:
stats: