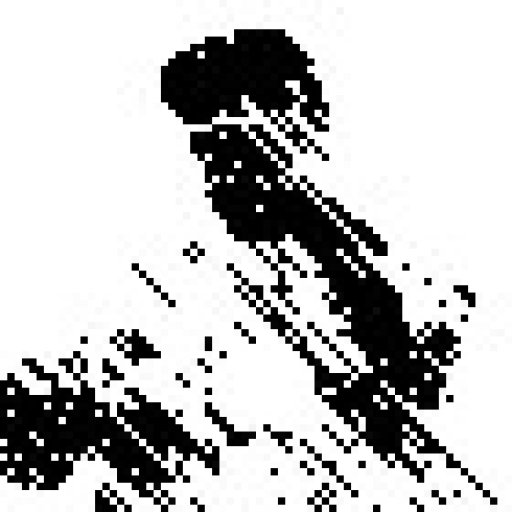 About Brother E
Efrain Alicea, aka Brother E, grew up going to catholic school and was heavily involved in church activities. As a young man Efrain ran a youth retreat program under the auspices of the Catholic Youth Organization in New York City. However, He had no personal relationship with Jesus Christ. Regardless, it is evident that God had a call on his life from early on.
On May 4, 1991, Efrain visited a small Spanish Pentecostal church in the South Bronx named
Iglesia Sion Pentecostal. It was here that he finally gave his life to Christ. Sooner than expected, Efrain became the English Sunday School Teacher and Youth Director. He began his youth efforts with a core group of only four young people and in less than six months it grew to over sixty youth per Tuesday evening. He also worked with both the Bronx Section and the District Youth Ministries of the S.E.D. of the Assemblies of God as the Fine Arts Coordinator during this time.
In May of 1993, in the midst of prayer, God gave Efrain some words. As he wrote them down he realized that these words were a song. His first efforts at singing this song were humorous. Two weeks later, after saving his lyrics in his nightstand, Efrain, again in the midst of prayer, heard a beat in his head. It was an infamous hip-hop beat called âBig Beat.â It was then that he took out his words and began to rap his new lyrics, realizing the Lord had given him a song to rap, not sing.
Beginning in June of 1993, Efrain, under the name Brother E, began rapping several songs that God had given him. He formed a ministry called Power & Dominion, recruiting teens from his church and forming a band that ministered in the Tri State area. Since 1993 he has seen thousands come to Christ through Gospel Hip-Hop. He realizes the importance of reaching youth âspeaking in their own language,â and considers himself an urban-evangelist.
As a result of his ministry as an urban-evangelist through hip hop, Brother E has been a major contributor to the Storytellas ministry at Crossroads Tabernacle under Rev. Joseph Henry Cortese. The Storytellas ministry is a Gospel Hip-Hop/Rap ministry that encompasses music, rap, dance, drama, comedy and multi-media in evangelistic efforts. The ministry is evangelistic in nature, ministering in the streets during the summers and in various prisons in the Tri-State area.
Currently, Efrain is the Associate Pastor at Promised Land church in the Bronx under the ministry of Rev. Sixto M. Carrion. [
http://www.promisedlandchurch.net
]
In addition, Brother E serves as the Assistant Coordinator of Rap Fest [www.rapfest2000.com]. Rap Fest is a free, open-air, annual Gospel Hip-Hop event in the South Bronx that brings together Gospel Rap Ministers from all over the world. This is Rap Festâs 13th year and last year over 5,000 people were in attendance throughout the day.
Efrain has studied as an undergraduate student at Columbia University and also graduated top of his class in 1995 from the Spanish Eastern District (S.E.D.) of the Assemblies of God Bronx Bible Institute. In 2006 Efrain became a chaplain with the United Chaplains State of New York where he is now an instructor teaching on Urban Chaplains. He is currently a Masterâs candidate at The Impact School of Ministry, a satellite school of The Christian University.
Efrain has been blessed in his marriage to Erika Alicea. They were joined on August 16, 2003. Erika is a teacher with the public school system in New York City. She is also an Elder at Promised Land Church. Efrain is also the proud father of Jason Alicea.
Efrain has the full backing and blessing of his Pastor at Promised Land Church.
________________________
Discography
All IV Jesus Compilation CD - Various Artists
Release Date: 1999
Annette Sings - Annette Cuchiarra
Release Date: 1999
Hip-Bop Live at Crossroads [EXPLICIT LYRICS] â Storytellers
Release Date: July 12, 1999
Rap Fest '99 / MP3.com CD - Various Artists
Release Date: September, 1999
Strong as Death â Storytellas
Release Date: June 8, 2000
Calling of the Camps - Various Artists
Release Date: November, 2000
Warfare Camp Mixtape - Various Artists
Release Date: December 13, 2003
Parakletos â Storytellas
Release Date: January 30, 2004
The Man â Storytellas
Release Date: October 14, 2005
________________________
Videos
Rap Fest 2001: Volumes 1 & 2 - concert video collection
Release Date: 2002
Rap Fest 2001 Music Video - Can't Nobody Tell It
Release Date: 2002
Rap Fest 2002: Volumes 1 & 2 - concert video collection
Release Date: 2003
The G.Squad: Hip-Hop on a Higher Level - documentary
Expected Release Date: 2006
stats: