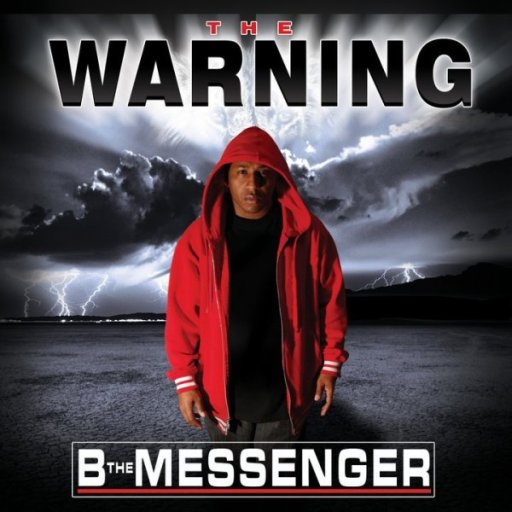 About B The Messenger
Bari Tunstill A.K.A. B THE MESSENGER... Is who the world has been waiting for, the industry has been dying for... and the hood has hungered for! Full of passion, truth, grit & fire, B THE MESSENGER is an artist like no other... a messenger sent by God for a time such as this. Bringing to the masses his highly anticipated debut solo album, "THE WARNING"! To understand who B THE MESSENGER is, & his calling, you must know who he was & where he came from.
Bari, known to most as Lil B, was born and raised on the streets of Indianapolis. By age 7, moved to the mean streets of Inglewood & Hawthorne California. Ultimately, God's plan had his mom to move her boys back to Nap when he was 11. After graduating from NWHS, the gift to spit began to grow & be heard.
Bari or Lil Muny, was co-founder & member of the nationally known rap group N.A.P. The group, Lil Muny, Big Blu, Keylo-G, C- Rocc, Capone, & Yayo, appeared in the Source Magazine & held a #2 spot on billboard behind 2PAC "All EYES ON ME". Making noise with street anthems "OUT HUSTLIN" & "WEEK END", the group repped the city, and blazed the stage with artist like Snoop Dog, Master P & No Limit, Ice Cube, Above the Law, Ini Kamoze, Da Brat, Eight Ball & MJG, Scar Face , Ghetto Boys, Mack 10, Warren G, SSC, C-Bo, Marvelous, Killa Tae, Spice 1, & Redman just to name a few!
8yrs in, God began to pull, tug, & **** the heart of the once thugged out block bleeder. Although saved & baptized at an early age, the lifestyle he lived just didn't line up. God never gave up on him though. He accepted his calling into the ministry in 2003 & began to preach the gospel. Still lyrically gifted he didn't know how he could be used by God. After hearing God say, "just be the messenger I called you to be & let me do the rest", B THE MESSENGER WAS BORN & THE CALLING WAS CLEAR!
So he's back in the hoods, juvenile centers, prisons, clubs, youth centers or where ever God sends him with "THE WARNING"! AVAILABLE NOW!!!
Followers:
stats: