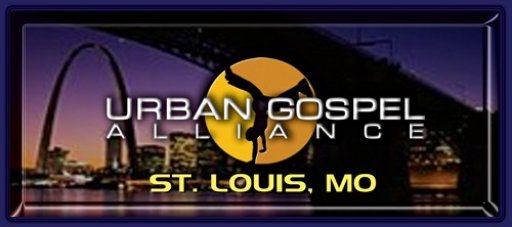 About ugastl
About me:
The Urban Gospel Alliance of Saint Louis supports positive change with a focus in the Saint Louis community. Each member believes that our Lord and Savior, Jesus Christ, is using urban gospel as a vehicle for positive change. Each member of the Urban Gospel Alliance of Saint Louis actively supports initiatives for positive change and humbly appreciates your generous consideration and support. "My experience is that embracing hip-hop music in the church does more to bring young peoples to Christ than any other activity." - Biship Michael A. Bates, newbirthchurchstl.org, TodayInChurch Magazine, p.102 URBAN GOSPEL IS REACHING OUT AND SAVING SOULS,
stats:
UGMA: ITS ABOUT TIME!
[Oakland, CA] The success of the 3rd Annual Urban Gospel Industry Conference and Awards in Houston Texas this past June was not the only thing to set the standard for the Urban Gospel arena. The first official meeting for the UGMA (Urban Gospel Media Alliance), a division of the Urban Gospel Alliance (UGA), was held during the weeklong festivities.
Current and veteran radio personalities along with print and online media attended to catch the vision of UGMA from founder and National Director of UGA, Curtis Jermany. As the host of the meeting, Jermany presented the goals to the group and addressed the overall needs of the urban gospel genre and how the various media outlets and mobile djs play a pivotal role to move quality artists into a national platform.
In order for the genre to prove that it is not just another fad, it is vital that the supporters of the music band together to help push the urban gospel movement to the next level, stated Jermany.
Under the leadership of Jermany and his UGA staff, the media and mobile djs present worked together to derive the official vision and mission statement and develop specific services and criteria for artists to receive the support of UGMA.
With the opportunity to be as beneficial as the Gospel Music Workshop of Americas (GMWA) Gospel Announcers Guild (GAG), UGMA will also develop promotional tours, national market awareness and assist with capital development.
Ed Grice, radio personality and former award winning programming director, states, The Urban Gospel Music Industry is ever increasing and exploding with new talented and anointed artist from every region in the United States and all over the World. The idea of UGMA, is necessary, to unite like minded media professionals from all over the World, to stimulate the growth of Urban Gospel music and advance the Kingdom of God.
By the end of the week the initial members of UGMA had established the standards that would be used to select a handful of urban gospel artist to propel their music ministry to a national level.
After speaking with several independent artists that could possibly benefit from UGMA, their response was positive and sharp, Its about time!
For more information on the UGMA, please visit www.myspace.com/ugma
Media professionals and mobile djs are encouraged to contact UGA directly at (510) 472-0177 or via email at ugma@urbangospelalliance.com .
Promote Your Product/Service to Over 72,000
Category: Music
Two leaders in Internet Marketing Combine Forces to Provide Extended Service

GZ Underground and The SonShine Faktory combine resources to saturate over 63,000 email recipients globally. Through their individual Internet marketing services, GZ Underground and The SonShine Faktory (TSF) have fostered a partnership with one another to provide the best distribution list that will impact both companies' subscribers.

While most Internet marketing companies offer large quantity they are unable to cater specifically to defined demographics. GZ Underground and TSF have vowed to not only provide their customers with a substantial marketing audience, but to also provide them with exceptional service that surpasses that of their competitors. "We felt that it was time to work together to offer an affordable service that is needed by everyone," states Quwania J, President of The SonShine Faktory. "Labels, ministries and organizations alike will benefit from the cost effectiveness as well as the recipient increase", explains Ms. J.

For a fraction of the cost, TSF & GZ Underground have combined their efforts to make their Internet marketing service more beneficial, from a recipient standpoint, and more feasible financially. "By mid 2007, we anticipate our numbers will be closer to 75,000", exclaims Curtis Jermany, President of GZ Underground. "Quwania and I have worked together on various other projects and it only made sense for us to continue to build our business alliance through this new endeavor. This move provides our current and potential clients with an affordable option of promoting to a wide array of consumers."

Internet marketing is a great way to promote your movie, album release, tour, play, book, conference, seminar, convention or ministry alike. Millions of consumers make purchases based on information gained via online sources. Call today to benefit from this collaborative effort.

About me:
The Urban Gospel Alliance of Saint Louis supports positive change with a focus in the Saint Louis community. Each member believes that our Lord and Savior, Jesus Christ, is using urban gospel as a vehicle for positive change. Each member of the Urban Gospel Alliance of Saint Louis actively supports initiatives for positive change and humbly appreciates your generous consideration and support. "My experience is that embracing hip-hop music in the church does more to bring young peoples to Christ than any other activity." - Biship Michael A. Bates, newbirthchurchstl.org, TodayInChurch Magazine, p.102 URBAN GOSPEL IS REACHING OUT AND SAVING SOULS