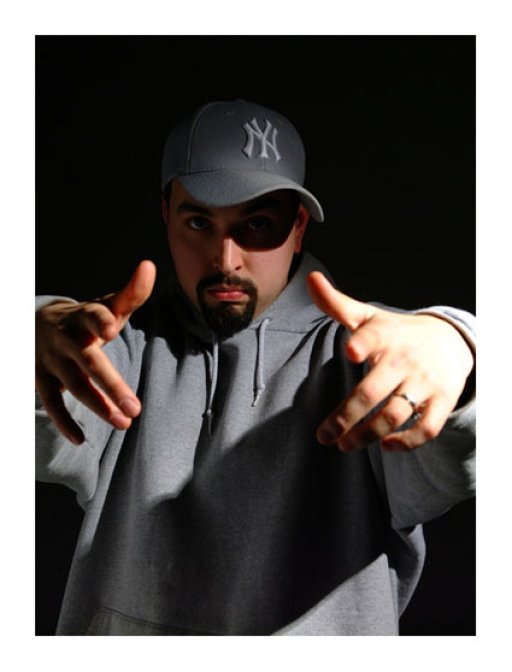 About TheBRB
BRB is a talented and superb free-stylist who brings a unique spontaneity to recordings, performances and hosting events.
He brings challenging and inspirational lyrics delivered with a smooth flow and will often shock the crowd by incorporating his surroundings into his raps. With everyday experiences incorporated into his songs, BRB produces a professional sound quality while telling an honest story which connects with his listeners.

Originally from the US with strong Colombian heritage and now based in Australia, BRB infuses beats and original DJ work to bring a powerful duo of rhythm and rhymes together into one.


For more information or for bookings please contact +61421525693 
www.facebook.com/thebrb
Followers:

Category:
Music
Duration:
00:02:59
Description:
KJ-52 partnered with Australia's BRB. 'Shook' is part of the 'BRB 3B'
http://krosswerdzrecordings.bandcamp.com/album/brb-3b
'Shook' is upbeat and flamboyant, full of life and colour. It begins as
a track of intrigue and mystery that ends with the question 'what
leaves you shook?' KJ-52 rides the beat with his unique twang with
verses jammed full of punch lines. BRB brings smooth delivery and both
artists point to a hope that goes beyond the moments that leave you
shaken. Fresh cuts and elements from the remix of 'Shook Ones Part II'
by Mobb Deep give the track a deep twist.
The video clip for the track is a montage centred around a 15x5 metre
mural by world renowned graffiti writer mistery from Sydney. A full
description of the piece would be a spoiler for the end of the clip,
but it is safe to say this is one of mistery's most impressive pieces
and one he laboured over for three days with very little sleep in
between design and painting.
"I've been asked to paint this concept before," said mistery. "But I've
never thought that I could do it justice. It was the story of the two
crooks in the track and a different perspective to this well-known
story that compelled me to be part of this project."
The BRB 3B is a hip hop collection of many artistic shades, with light
and dark overtones pulsating throughout the full spectrum of beats and
rhyming styles. The EP is a journey, from bumping along to fresh beats,
to questions on the deeper things of life to straight battle rapping
and lyrical prowess.
Also on the EP is 'Devil's Playground', featuring Cas Metah of the
Scribbling Idiots (USA). The track is a pensive thriller. While the
track 'I am Thunder, I am War' is a battle cry forged with the talented
MC, Izzy, and is a small taste of the many hours Izzy and BRB have
spent freestyling and in cyphers together.
The BRB 3B is available for free download at KrosswerdzRecordings
Bandcamp page. You can follow BRB and catch his most recent events on
Twitter @itsBRB and facebook.com/thebrb.
Tags