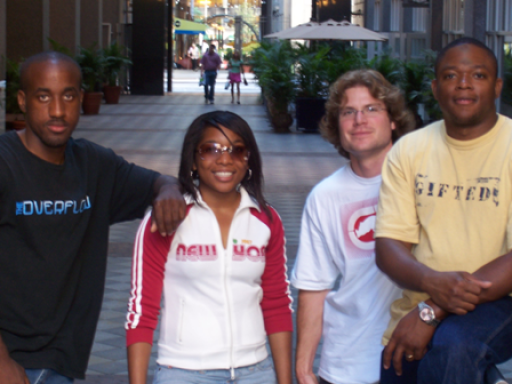 About Soulistic
In 2002, Soulistic began to blaze the trails of North Carolina establishing a form of music known today as "Holy Hip Hop." From performing at "Black Tie" events to talent shows, Soulistic continues to make a name for themselves. Their Primary agenda is to advance the Gospel message through the medium of Hip Hop, and they do just that.

This diverse crew will achieve their goal and entertain you in the process. You have to see them for yourself to get a heart thumping, adrenaline rush of their reality.

Soulistic is currently working on their freshman project titled, "The Thrift Shop."
"We feel as though our diversity is displayed in the project." – Proof Engineer/Producer/Emcee
From the Caribbean sounds of 'BeeDeeBopBop,' the soulful sounds of 'Mortal' to the animated and jovial: 'Woosah' and 'Holy Ghost Party,' Soulistic certainly displays an eclectic style which blends into, yet displays the forward progress of the Music world today.

Followers:
stats: