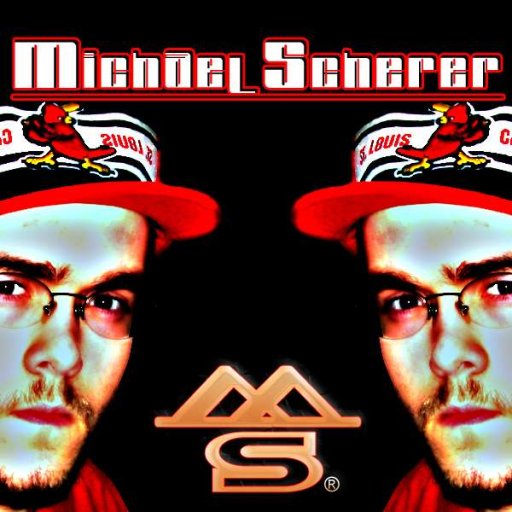 About Michael Scherer
Michael Scherer is a humble servant of the most High God. He is a 21 year old youth minister at Kingdom Come Ministries in Decatur, Illinois, and he brings a message of hope and urgency to get your life right with Christ. He is a recent graduate of Millikin University, and is a very skilled musician in all genres of music.

His unique sense of style and interpretation of music can easily be heard through his music and lyrics. Blessed with the abilities of production and songwriting, Michael wrote, recorded and produced all of the music and lyrics on his debut cd entitled The Awakening.

Michael's fresh sense of style and creativity is guaranteed to please listeners of all ages. So kick back and enjoy yourself while listening to the hard-hitting but life-changing gospel hiphop cd called The Awakening!
Influences
Tonex, Kanye West, Israel Houghton, Hans Zimmer(Gladiator)

2006-09-26
By: dreamvizion07
Posted in: DreamVizion Productions
wassup everyone? this yo boi michael reppin da mid-west. I pray that ya'll are doin well out there. Yo, i jus wanna let yall know sum background info bout myself. I am the CEO of DreamVizion Productions along with my business partner known as Mr. Baby Shaq himself, Kyle Lovett. Yo....DreamVizions is the real deal. If you are an artist out there lookin for some hot trax of any genre, we are here to serve you!

We cover all genres including: hiphop, rnb, crunk, jazz, pop, rock, latin, praise and worship, funk, classical, jingles, video game and movie theme music.

We have a studio in Decatur, but we can travel to your location to best suit your needs. If you want further information or a list of artist clientel, please contact us at: dreamvizion07@yahoo.com

So don't be a stranger! check out my page and leave some luv! Well yall, it's time to sign out. So this is Michael, the humble and obedient vessel of God, sayin PEACE!

Tags