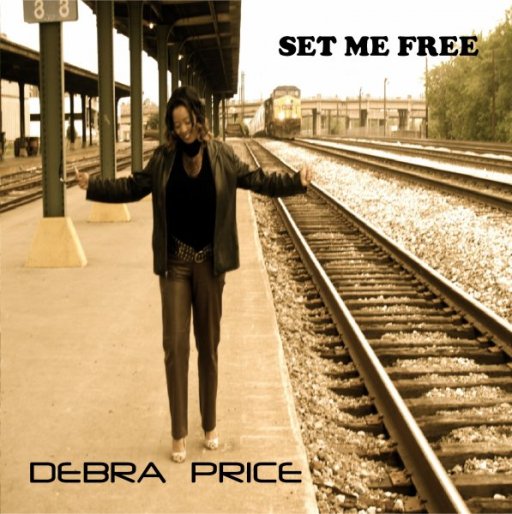 About Deb Price
Born February 28, in Sylacauga, Alabama to Mary L. McKinney and
The late Mr. J.D. McKinney, Sr., Debra Price exhibits a spirit and a
voice that is precious and rare.
The fruit of Gospel music was planted in her life at a very early age by her beloved Mother who nurtured the vision and purpose God had laid out for Debra. The third oldest of ten children Debra's talent was encouraged by her family making way for the dynamic sound and uplifting voice you hear on her debut album entitled, "Set Me Free".
March of 2002, Debra recorded "My Tribute" in memory of radio personality the late great Steve Cain, of WAYE Gospel 1220 AM. The following year May of 2003, Debra opened for the Queen of Gospel, Pastor Shirley Caesar.  Debra, followed up that accomplishment and honor with a performance on the Fox 6 Good Day Alabama Show.
In 2005, she was asked by Mr. Anthony Orum, to sing in the Broadway Play "A Raisin in The Sun", under the directing of Dr. Adeneyi Coker.  The show played at the historic Alabama Hall of Fame, in Birmingham, AL.  From there, doors continued to open for Debra.  In the spring of 2006 Debra modeled and sang before an impressive audience at the Southern Women Fashion Show in Birmingham, Alabama.
On the most romantic day of the year February 14 2009 T-WON "The Gospel Godfatha" made Debra an offer she couldn't refuse, and that was to become the first lady of PRICELESS PRODUCTIONS INC. Now a member of the Priceless Productions Inc. Family, Debra has partnered with Birmingham's very own "Gospel Godfatha" T-WON ".  Together they have ministered at a host of venues including The 2008 and 2009 Holy Hip-Hop Awards Show in Atlanta, Georgia, where they received rave reviews!
Debra was also blessed to minister along with Tha Gospel Godfatha and various esteemed gospel artist at The Room in Montgomery, Alabama.  Debra continued to display her talent in a performance at The High Note Lounge in Birmingham, AL as well as numerous engagements throughout the south.
 Many are called but few are chosen,
"Ye have not chosen me, but I have chosen you, and
 

ordained you, that ye should go and bring forth fruit, and your fruit should remain: that
whatsoever

 

ye shall ask of the Father in my name, He may give it you" John 15:16. 
Debra Price has answered the call on her life to go forth
and spread the good news of Jesus Christ through praise and
worship with a God given talent that is truly a
blessing!
Influences
T-WON, Detrick Haddon, Kirk Franklin
stats: