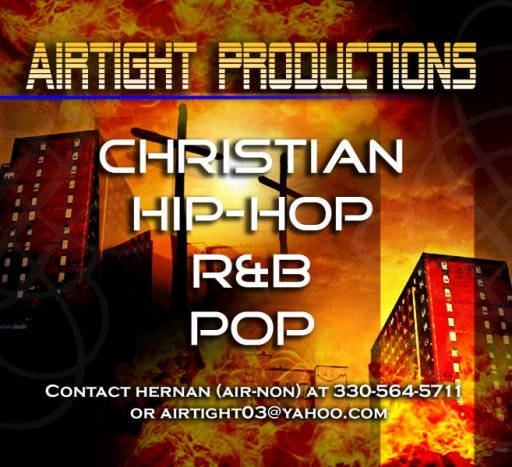 About Airtight Productionz
Born and raised in Columbus, Ohio, Airtight always had a love for music and art. It wasn't until 2001 when Airtight hooked up with Columbus native O. Sharp, to get the hands on training of how to make blazin tracks.
Followers:
stats:
Hello all, I am a producer looking to get my tracks out in the Christian community. Enjoy the music, and let me know if you would like to purchase any of the tracks.